Professional Development
Sometimes the best way to teach about a subject is to experience it! Most summers the park sponsors workshops that blends presentations on Ohio's prehistoric past and the science of archeology with hands-on work at an archeological site. Workshops are taught by National Park Service staff and are free to all teachers participating. Continuing education credit is also available.
All Teacher Workshops
Archeology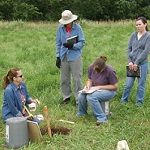 Archeology Workshop for Teachers
Learn More
Educators, have you ever thought about working part of your summer in a national park? If so, the Teacher-Ranger-Teacher (TRT) program is the opportunity that you've been waiting for. Seasonal TRT positions may be available at many of the 401 NPS sites, including Hopewell Culture. Learn & create at the park then apply these new lessons and skills in your classroom.
All Teacher-Ranger-Teachers
Extended Professional Development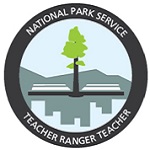 Teacher-Ranger-Teacher opportunities
Learn More
Last updated: April 10, 2015