National History Day in Ohio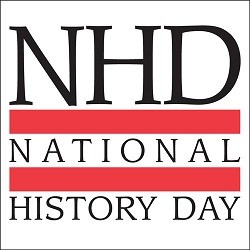 Ohio History Day
Hopewell Culture National Historical Park and the National Park Service congratulates and thanks all of the students who have competed in past National History Day, Region 9 events. Although the park no longer participates in organizing the Region 9 event, we encourage students to pursue their passion of history and participate in a local History Day event.

Ohio History Day is a year-long program where students choose a topic which is tied to an annual theme. Students then create historical papers, dramatic performances, creative documentaries, museum-like exhibits and websites. Their projects are based in primary and secondary source research and reflect their analysis of the historical topic.

National History Day began as a small, local contest in Cleveland, Ohio in 1974. Dr. David Van Tassel and members of the Department of History at Case Western Reserve University created the program to reinvigorate the teaching and learning of history in elementary and secondary schools. The program quickly expanded throughout Ohio and surrounding Midwestern states. With support from the National Endowment for the Humanities, National History Day (NHD) became a national program in 1980.

Now, more than 600,000 students and participate in National History Day from every state in the Union, Washington, D.C. and the U.S. territories, and the program continues to expand internationally. National History Day received the 2011 National Humanities Medal from President Barack Obama. The National Humanities Medal is awarded to individuals or institutions "whose work has deepened the nation's understanding of the humanities, broadened our citizens' engagement with the humanities, or helped preserve and expand Americans' access to important resources in the humanities."
Last updated: March 12, 2019