Mary Wright House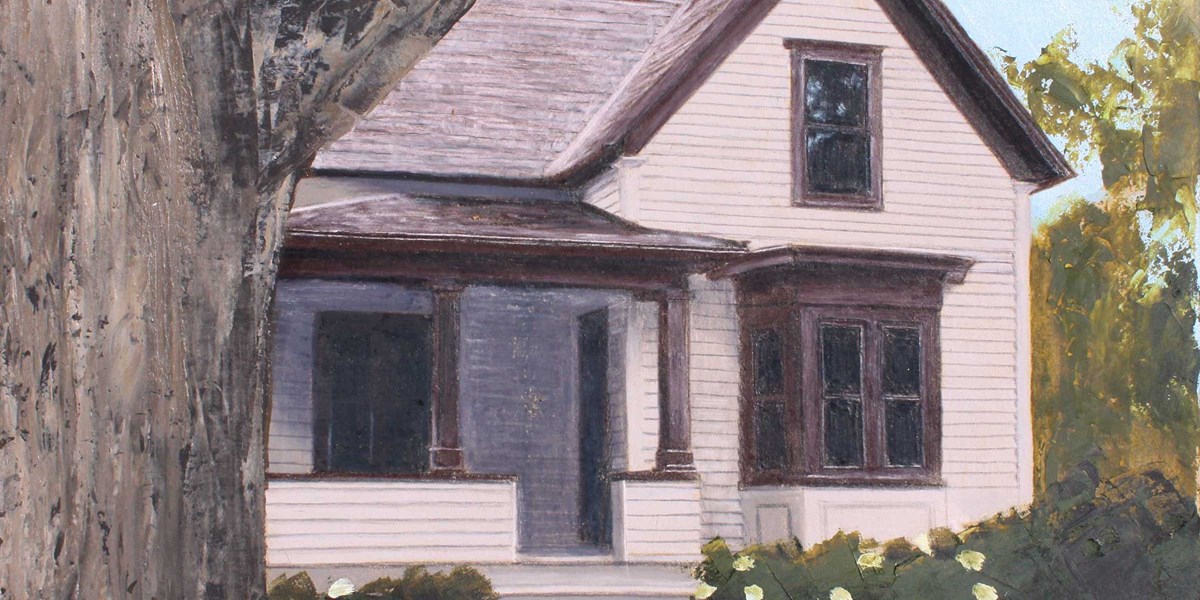 On April 30, 1873, J. M. Wetherell sold Lots 23 and 24 to Mary Wright for $270. She owned the property for the next 48 years. If you're wondering why the deed was in her name, it might have something to do with the fact that in 1870, Mary had learned some surprising news. Even though she and her husband, William "Billy" Wright had been married for thirteen years, and she'd given him six children, he had never divorced his first wife. When the first Mrs. Wright tracked down her deserting husband, Billy sent her $40 and she agreed to never trouble him again.
The Wright House features a clapboard-sided front porch with a pyramid-shaped hip roof that's supported by two short, square columns painted brown like the rest of the home's trim. This large white house also features a few other architectural embellishments. You might notice the beautiful bay window that faces the street. But can you find the triple-paned piano window?
For a time, Wright owned a blacksmith shop at the southwest corner of Main and Poplar streets. Perhaps the competition from neighbor Jesse Hoover, Herbert's dad, was what led Billy to sell his business in 1875 and open a harness and boot shop.
A Colorful Domestic Life

On April 30, 1873, J. M. Wetherell sold Lots 23 & 24 to Mary Wright for $270. She owned the property for the next 48 years.

Duration:

1 minute, 18 seconds

Credit / Author:

NPS

Date created:

2010-06-22
Last updated: October 28, 2018