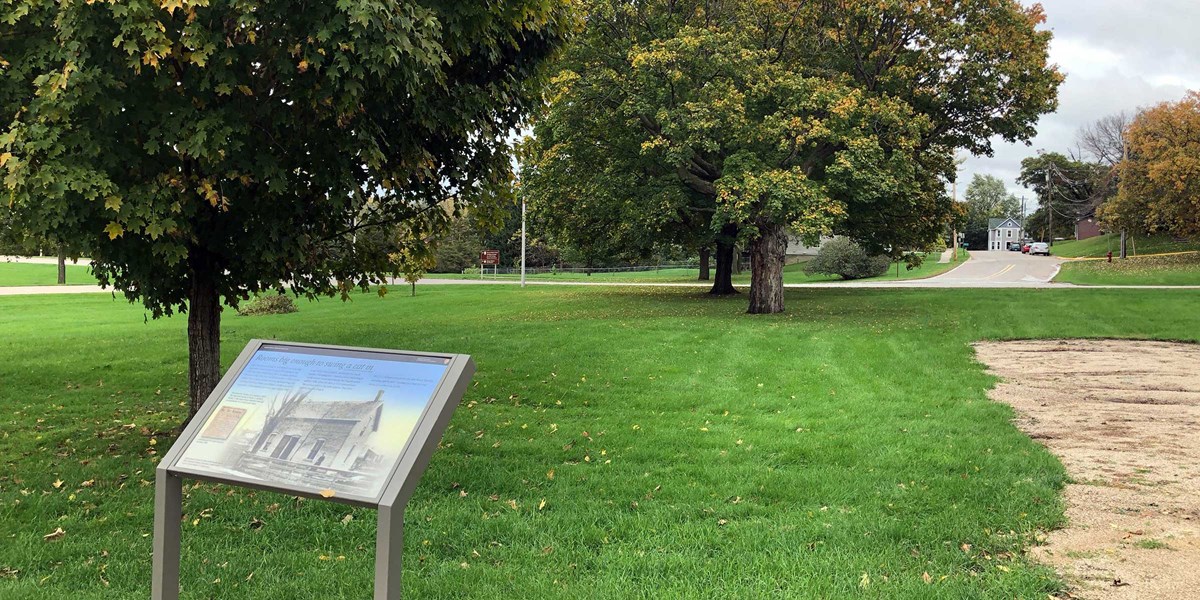 "Mr. J.C. Hoover moved into his new house Tuesday morning, and is now 'as snug as a bug in a rug.'"

West Branch Local Record, 1879
A lone maple tree grows on the land where the Hoover family's second home once stood. The one-acre parcel, on the corner of Downey and Cedar streets, had a two-story frame house with two chimneys. Maple trees lined the front yard and a wild crabapple tree grew in back of the spacious four-room home.