Professional Development
Teacher-Rangers help connect Herbert Hoover National Historic Site and other national parks to schools. Under an agreement between the National Park Service and an area school district, Teacher-Rangers work at Herbert Hoover National Historic Site during the summer. In return they get experience preserving nationally important public lands and inspiration for innovative ideas in the classroom.
All Teacher-Ranger-Teachers
Professional Development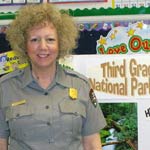 Connect Classrooms to National Parks
Learn More
Park staff often read these books to learn about Herbert Hoover and the park which commemorates his life and times. Some of these books may be for sale in the bookstore at the Visitor Center or in the gift shop at the Herbert Hoover Presidential Library and Museum. Others are no longer published.
All Suggested Reading
Suggested Reading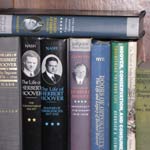 Suggested Readings
Learn More
Last updated: April 10, 2015