Parks as Classrooms
Field trips offer teachers and students a chance to experience up-close historic buildings, artifacts, and landscapes. Park rangers lead guided tours of the historic buildings for school groups visiting the park in the spring and fall.
All Field Trips
Plan a Field Trip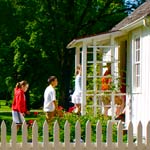 Experience History Up-Close
Learn More
Herbert Hoover National Historic Site has many free lesson plans for teachers of various grades. Lessons and activities may be used to supplement classroom instruction or to prepare for a visit.
All Curriculum Materials
Classroom Activity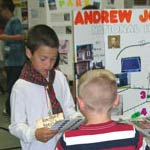 Kids Teaching Kids About National Parks
Learn More
Last updated: April 10, 2015