Temporary Road Closures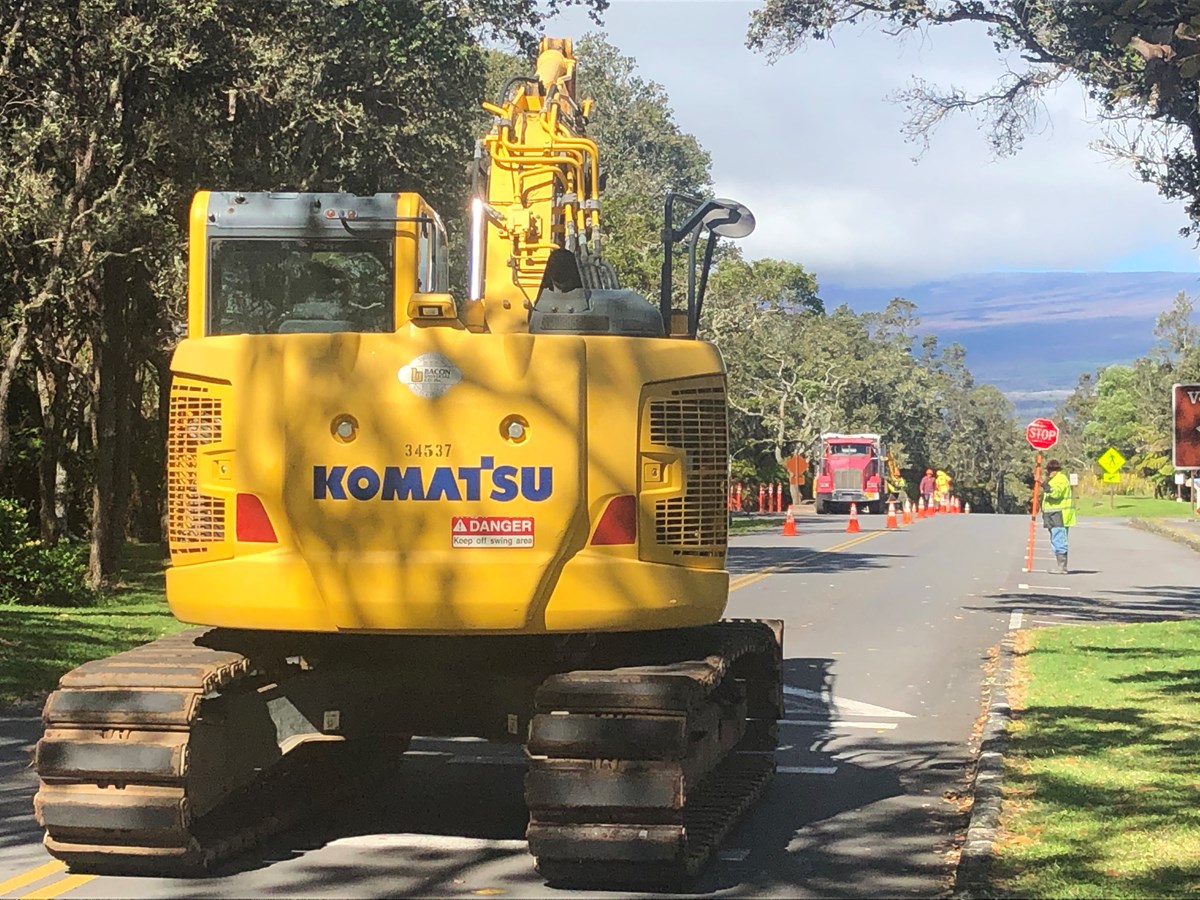 Pardon Our Progress!
Throughout 2021, Hawaiʻi Volcanoes National Park will complete a number of road repairs and construction projects. Although these projects will improve park facilities and enhance the visitor experience, they will create temporary road and facility closures. We appreciate your patience and understanding throughout the construction period.
Are you a frequent park visitor? Bookmark this page and check back for the latest construction updates. There will be additional road closures, park improvements and other projects in the coming months. Changes in the schedule due to weather or other reasons will be updated here.
Temporary Closures
(Project dates highlighted in yellow are subject to change)
Place
Details
Date

Crater Rim Trail access point on east side of Volcano House parking lot
(sometimes referred to as "Earthquake Trail")
This access point to Crater Rim Trail on the east side of Volcano House will be closed to everyone from 8 am to 4 pm. Crater Rim Trail will remain open and accessable from the west side of Volcano House.
April 19 - April 21
Kīlauea Iki Overlook Parking
Expect limited parking. Follow all traffic signs and instructions.

April 8 - TBD
Hilina Pali Road
Closed to everyone (vehicles, bicycles and pedestrians) weekdays from 6 a.m. to 6 p.m. Open to bicycles and pedestrians after 6 p.m. on weekdays and all day on weekends and federal holidays.

April 12 - June 1
Kulanaokuaiki Campground

Closed to everyone throughout entire construction period.


April 12 - June 1

Kīlauea Overlook Parking

Open with temporary traffic control. Expect limited parking. Pavement preservation will alternate between parking areas.
May 3 - May 4
Pavement preservation is needed to maintain and preserve roadways, and includes patchwork like fixing potholes, heaves and depressions. Some areas will be repaved and others will be treated with durable sealant.
Last updated: April 19, 2021