After Dark Near the Park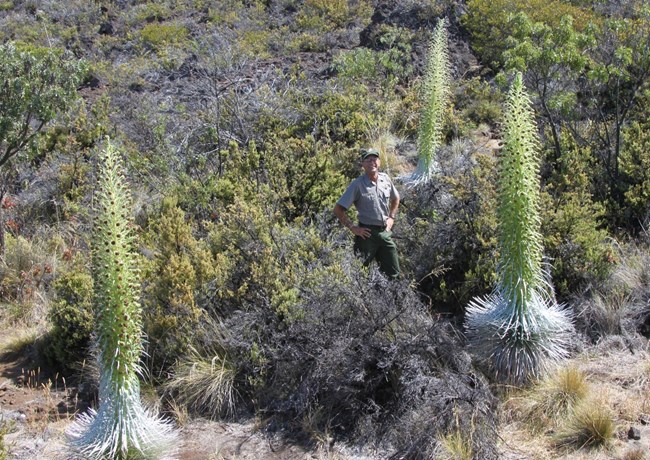 Tuesday, August 21, 2018 - Saving Rare Plants from the Brink of Extinction in Hawai'i Volcanoes National Park
Hawaiʻi Volcanoes National Park is home to some of the world's rarest plants. Join Botanist Sierra McDaniel as she discusses rare plant management at the park. The native silversword and lobeliads of Hawaiʻi are spectacular examples of adaptive radiation, in which single colonizing ancestors have given rise to a stunning diversity of species. Some of these are the world's most critically imperiled plants. Learn how park managers have partnered with public and private organizations to bring these species back from the brink of extinction.
link to pdf flyer (1.34MB)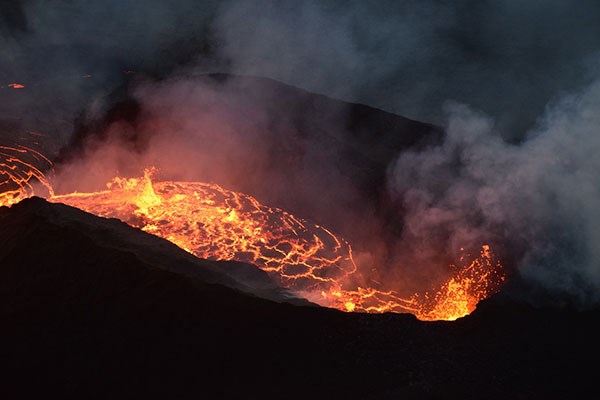 Tuesday, September 25, 2018 - A Perspective of Pele
Join Cultural Practitioner, Professor, and Researcher Leialoha Kaleimamahu of Kaimu and Mokuhulu in Puna as she shares a Hawaiian perspective of Kīlauea's current eruptive activity. Come hear about Pele through chant, mele, and moʻolelo (stories) passed down from generation to generation on her island home.
link to pdf flyer (778KB)
Last updated: August 10, 2018