After Dark in the Park
After Dark in the Park
Special Speaker Presentations
Tuesdays at 7:00 p.m.
Kīlauea Visitor Center Auditorium

Park entrance fees apply
Presentations are free - suggested $2.00 donation supports park educational programs
---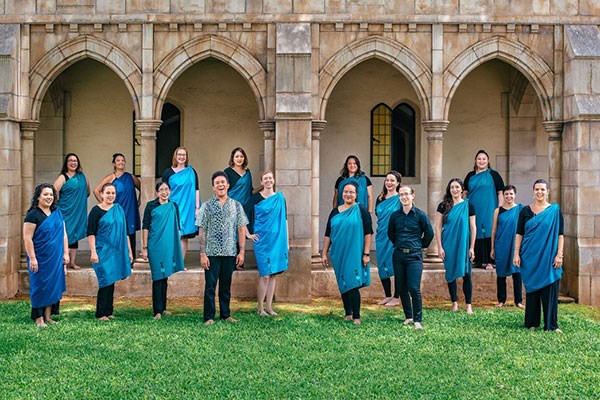 Nā Wai Chamber Choir in Concert
Tuesday, May 14, 2019
7:00 p.m.
Join us on a musical journey that honors the music of both historic and modern-day mana wahine! Based in Honolulu, Nā Wai Chamber Choir is a professional vocal ensemble that preserves, propagates, and innovates the legacy of Hawaiian choral music. Hilo native, Dr. Jace Kaholokula Saplan, will lead the ensemble on their annual kauwela tour.

Hawaiʻi's Landfill Crisis
From Hopeless to Hopeful
Tuesday, May 28, 2019
7:00 p.m.
It may come as no surprise that many of Hawaiʻi's landfills are at, or rapidly approaching, full capacity. A major contributor to this crisis is non-recyclable plastics and similar materials. The Great Pacific Garbage Patch is now roughly three times the size of France and grows each year. Ocean currents regularly carry this marine debris onto some of Hawaiʻi's most iconic beaches. Fortunately, there are real world solutions available now. Join special guest speakers Lori Kahikina, P.E. Director, Department of Environmental Services and Jim Howe, Emergency Services Director as they present a sobering look at Hawaiʻi's future and a call to action that provides hope while separating myth from reality.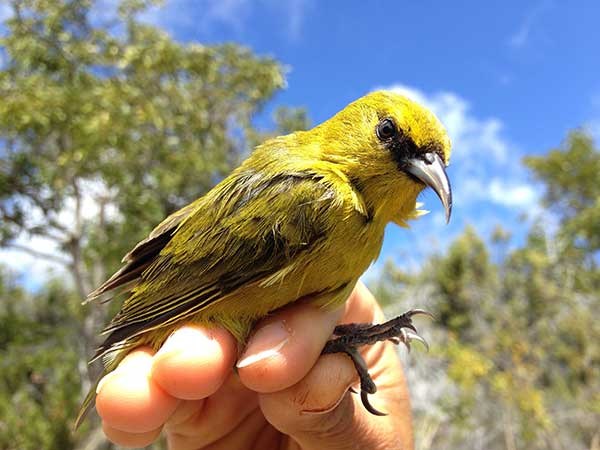 Surviving Against the Odds: The Story of the Hawaiʻi ʻAmakihi
Tuesday, June 18, 2019
7:00 p.m.
The introduction of avian malaria to the Hawaiian Islands in the early 1900s has led to devastating declines in many native Hawaiian birds, but not the Hawaiʻi ʻamakihi. Join Gabrielle Names, PhD student from UC Davis, who has spent the last four years studying the mystery of how this unique little bird appears to be beating this deadly disease on Hawaiʻi Island.
Last updated: May 13, 2019