Date & Time

Multiple Days: 03/02/2016, 03/19/2016, 04/06/2016, 04/23/2016, 05/04/2016, 05/21/2016, 06/01/2016, 06/18/2016, 07/06/2016, 07/23/2016, 08/03/2016, 08/20/2016, 09/07/2016, 09/24/2016, 10/05/2016, 10/22/2016, 11/02/2016, 11/19/2016, 12/07/2016, 12/24/2016 11:30 AM to 2:30 PM

Fee Information

$30.00 per adult - $25.00 per youth (7-12)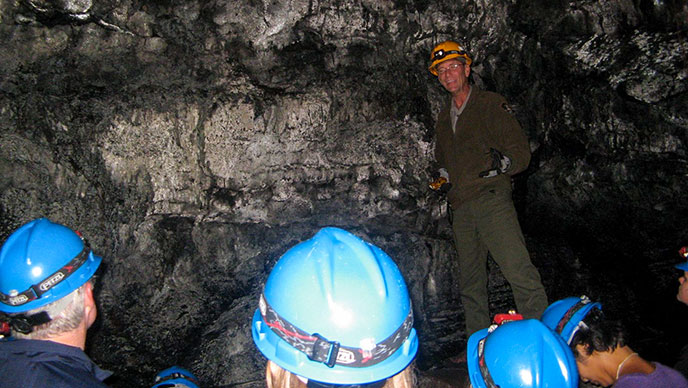 The Puapo'o Lava Tube Tour is a moderate to challenging ranger guided hike through a tropical rain forest and fragile lava tube. Special care is required when entering the lava tube to ensure the preservation of this unique Hawaiian lava tube and its features. Access is restricted to certified guided tours only. Tours will be offered once a week and limited to 12 persons/group. Due to the fragile nature of the lava tube and the moderate/challenging nature of the tour, youth under the age of 7 are prohibited. Reservations will be required at least one-week in advance. In addition, due to high interest, reservations are restricted to no more than four people per group.
For full details please visit the Puapo'o Lava Tube Tour page.
---
Location:

Meet at Thurston Lava Tube (Nāhuku) - Park at Kīlauea Iki Overlook and walk Crater Rim Trail .5 miles to Thurston Lava Tube



Time:

11:30 AM to 2:30 PM



Fee Information:

$30.00 per adult - $25.00 per youth (7-12)



Contact Name:

Friends of Hawai'i Volcanoes National Park



Contact Phone Number:

808-985-7373