Date & Time

09/21/2018 10:00 AM

Fee Information

Free event

Contact Us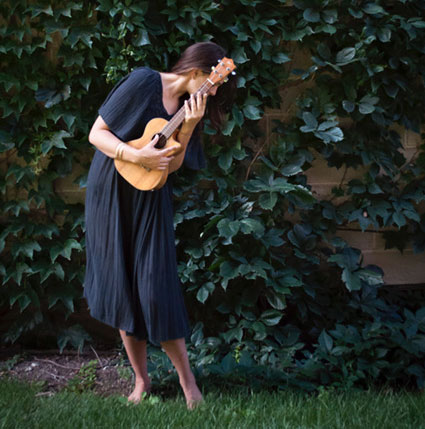 September's Artist in Residence, Allison Leialoha Milham, gets back to her roots at Hawaiʻi Volcanoes National Park
ISLAND OF HAWAIʻI -- Hawaiʻi Volcanoes National Park and The National Parks Arts Foundation are proud to announce that Allison Leialoha Milham, a songwriter and book artist, will be September's Artist in Residence. Milham is originally from California, but is of Hawaiian descent and has family ties to the islands.
Milham is a gifted professional musician, who also has an advanced degree in book arts from The University of Alabama. She has combined these two areas in an unusual project combining research, printing, bookbinding and recordings of the compositions of Hawai'i's beloved last Queen. Her record and letterpress printed project, "Uluhaimalama – Legacies of Lili'uokalani" is a careful selection of some of the 200 compositions that Lili'uokalani and others composed while under house arrest and smuggled out. 
Milham will be performing on Friday, September 21st, 2018 at 10 am, at the Kahuku Unit of the Hawaiʻi Volcanoes National Park. For her public event, Ms. Milham plans on playing some of her music as well as the Queen's, accompanied by the Ukulele and her keyboard. This event is free and open to the public. For more information please call the park at (808) 985-6000.
Milham's own work is held in multiple public collections including Yale University Arts Library and The Library of Congress and is represented by Vamp & Tramp Booksellers and Brooklyn in NYC.
About her time at the park, Milham says that she will focus mostly on songwriting. "My goal will be to complete three to four new songs, which will eventually be released as a 7" record with accompanying hand printed and bound artwork.", Milham says. "Though my focus will be on the songwriting, I think I'll also be inspired to do some sketching and mockups of the design while immersed in the beauty of the park and my experience being there."
This project is supported by the National Endowment for the Arts, Friends of Hawaiʻi Volcanoes National Park, and other generous benefactors. The NPAF is a 501c3 non-profit dedicated to the promotion of the national parks through creating dynamic opportunities for artwork based in the natural and historic heritage of America. All NPAF programs are made possible through the philanthropic support of donors. Visit
www.nationalparksartsfoundation.org for details
.