'Ike Hana No'eau Programs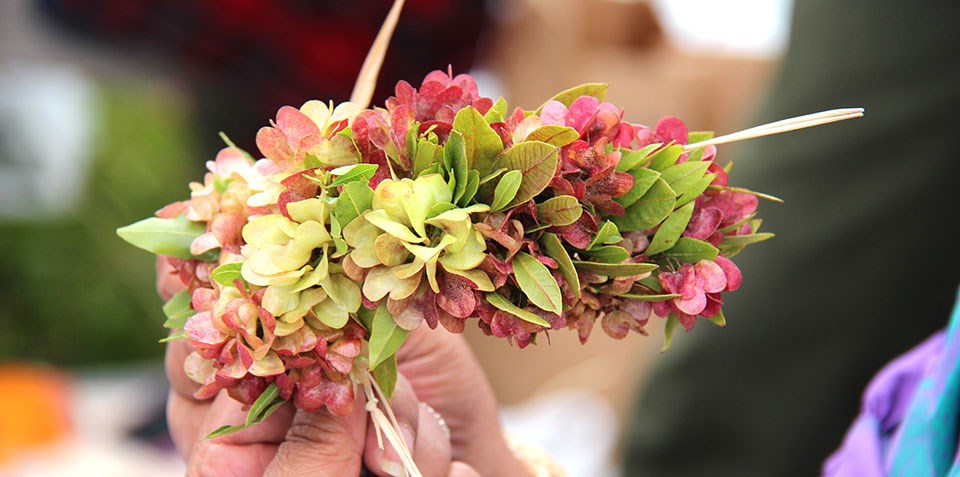 ʻIke Hana Noʻeau - "Experience the Skillful Work"
E komo mai...come join the island's practitioners as they share the arts and culture of Hawaiʻi.

---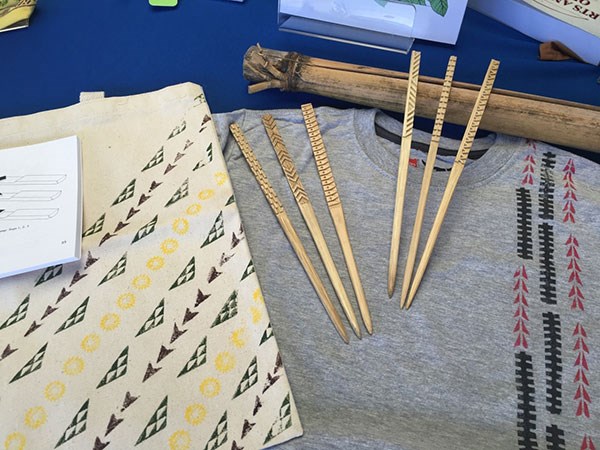 'Ohe Kāpala
Wednesday, March 27, 2019
10 a.m. to 12 p.m.
Kīlauea Visitor Center lānai
Learn to create beautiful designs with traditional patterns using 'ohe kāpala (bamboo stamps). Originally used to decorate clothing with deep symbolic meanings, we now use 'ohe kāpala designs to tell stories on a variety of modern materials. Free!
link to pdf flyer (629KB)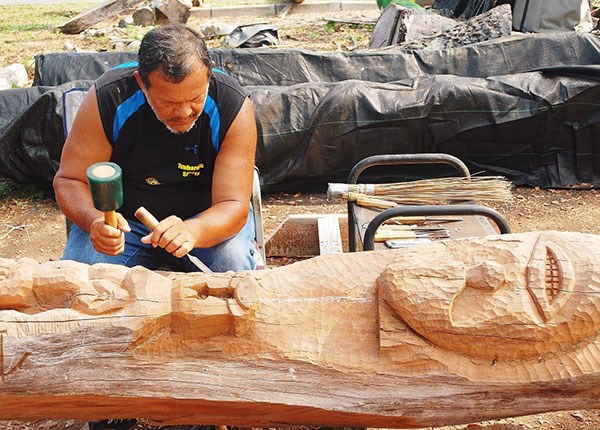 Ki'i
Wednesday, April 10, 2019
10 a.m. to 12 p.m.
Kīlauea Visitor Center lānai
Hawaiians carved ki'i (statues) to represent forces of nature, gods, guardians and the spirit world. Acclaimed artist James Kanani Kaulukukui, Jr. who has worked on the sacred site of Ke Kahua O Kaneiolouma Heiau on Kaua'i, will share his expertise and the essential role of ki'i in Hawaiian society.
link to pdf flyer (646KB)
---
Special Merrie Monarch Festival Events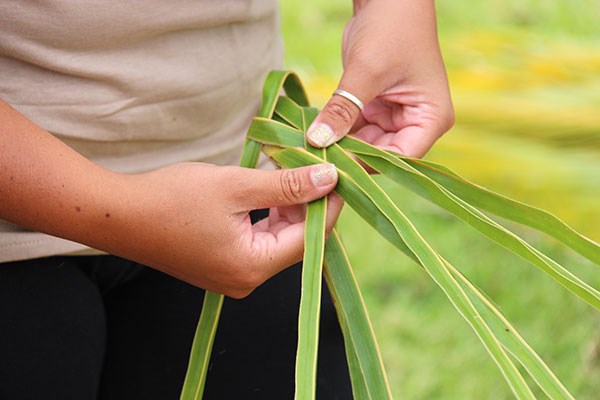 Tuesday, April 23, 2019
11 a.m. to 1 p.m.
Kīlauea Visitor Center lānai
Ulana Niu - Weave coconut leaves to make simple and fun objects. Niu (coconut) is one of the most important and useful plants throughout the Pacific. Begin your journey of discovery with us and learn the secrets of the niu.

Nā Lei– Aunty Patricia Kaula and Lehua Hauanio share the art of traditional and modern lei making. The lei can be worn around the neck, on the head, wrist and ankles or adorning a hat. Lei are offered to express love, respect, honor and friendship.

Leo Nahenahe –Enjoy the leo nahenahe (sweet melodies)of Rupert Tripp, Jr., a self-taught guitarist, singer, songwriter, and recording artist. His musical gifts will touch your soul.
link to pdf flyer (253KB)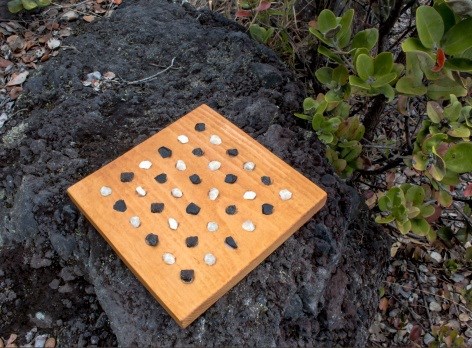 Wednesday, April 24, 2019
11 a.m. to 1 p.m.
Kīlauea Visitor Center lānai
Kōnane – This Hawaiian game resembles checkers and is played by two people. The goal is to maneuver your opponent into a position where he cannot jump any of your men on his next turn. Try your luck against highly skilled park rangers.

Nā Paʻahana Hula – Learn about the tools, kuahu (altar) and the plants that symbolize hula with Amy Kaʻawaloa. Hula is the ancient dance of the Hawaiian people accompanied by chant or songs.

Leo Nahenahe – Enjoythe leo nahenahe (sweet sounds)of Hawaiian contemporary music played by Ti "Kawehi" Chun and Pōki'i Seto.
link to pdf flyer (547KB)
Last updated: March 19, 2019