Mauna Ulu Flow Across Chain of Craters Road
Chain of Craters Road Tour - Stop #5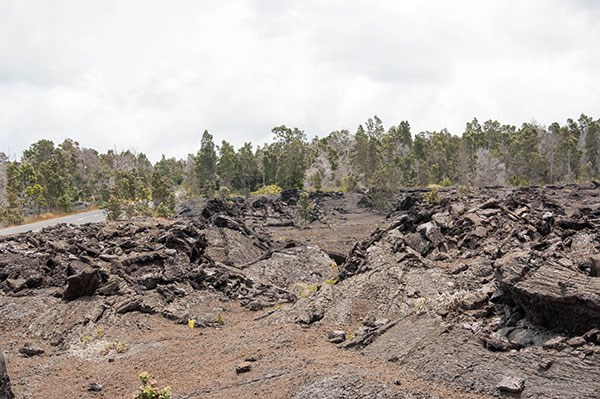 The beginning of Mauna Uluʻs 1969 eruption began with a 2-3 mile fissure that opened left and right of this stop. This fissure eruption covered the portion of the Chain of Craters Road that created this stop.
By being adventurous, you can walk around and view several lava tree molds and a big cinder field that was created during this lava flow. Prior to this eruption, this area was a dense forest.
A beautiful view of Mauna Ulu can be seen from this pullout. Taking photos from this vantage point is well worth the effort.
Last updated: October 19, 2018