Mauna Ulu
Chain of Craters Road Tour - Stop #4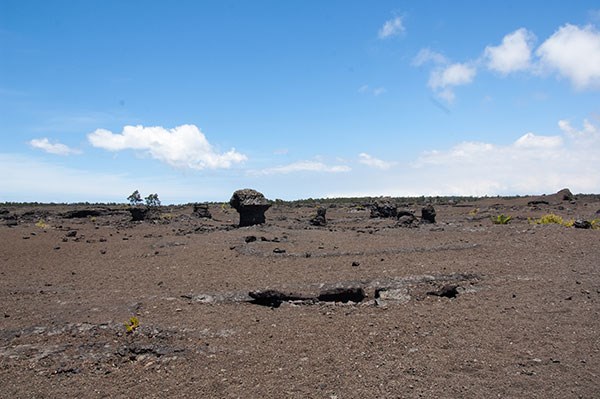 Mauna = mountain
Ulu = growing
Mauna Ulu = "the growing mountain"
Mauna Ulu is located on the east rift zone of Kīlauea. Mauna Ulu is approximately 400 ft. (121 meters) high from its pre-eruption base. At present Mauna Ulu Crater is approximately 100 ft. (30.5 meters) deep. It erupted in several phases from May 24, 1969 to July 22 of 1974.
Mauna Ulu recorded high fountaining of 1770 ft. (539.5 meters);only second to Kīlauea Ikiʻs record making 1900 ft. (579.1 meters) fountaining.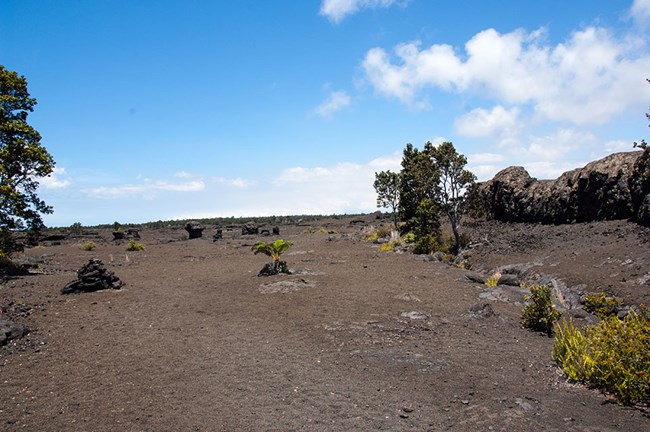 From 1969 to 1974 the Mauna Ulu lava flows covered 17 square miles (44 sq. km), traveled 7 miles (12 km) to the coast and covered several areas with 25 ft. (7.6 meters) deep lava.
From the parking lot, there is a short lava walk to view many "lava tree molds". It really is a sight to see; mother nature at her best.
This is also the trailhead for the popular Pu'u Huluhulu hike.
Last updated: April 20, 2020