Hōlei Sea Arch
Chain of Craters Road Tour - Stop #9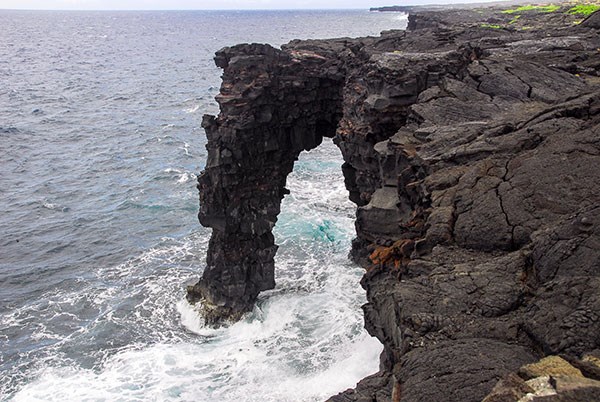 Hōlei = a small endemic plant in the milkweed family (Ochrosia).
At the end of Chain of Craters road, there is a short trail to the ocean and the Hōlei Sea Arch. At present, the sea arch is about 90 ft. (27.4 meters) high.
This beautiful formation has a limited life span. The sea arch will eventually crumble and will no longer be a feature of the park. However, another will replace it as the cliff slowly migrates inland.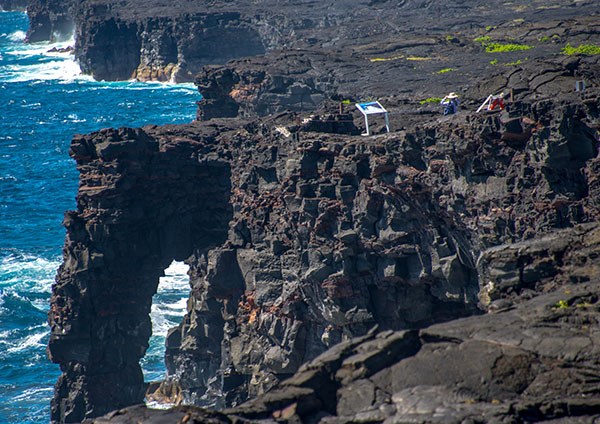 This impressive sea arch was cut into the cliff of an ancient lava flow, about 550 years ago. The term used in the creation of this sea arch is "differential erosion", which is the difference in the hardness of various layers of lava flow.
Last updated: January 17, 2020