End of Chain of Craters Road
Chain of Craters Road Tour - Stop #10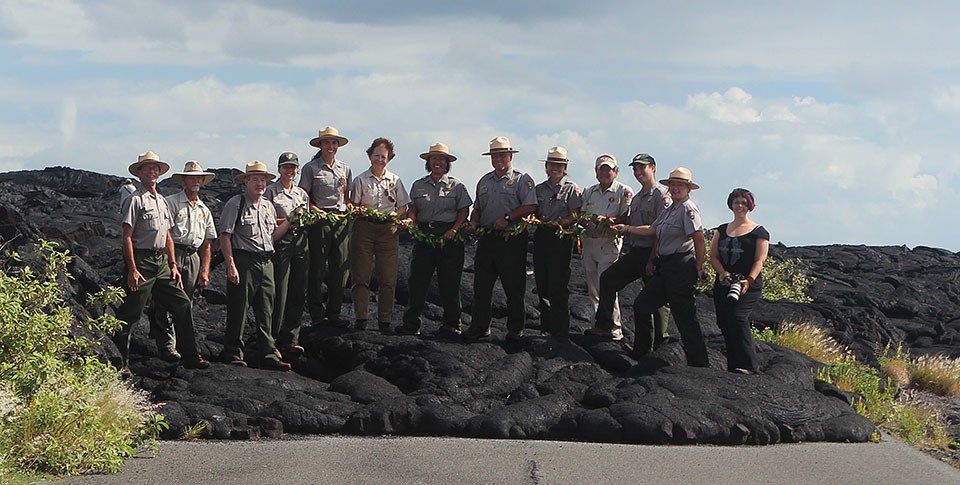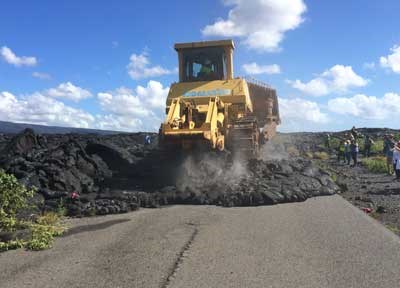 Work began Friday, October 24, 2014 on an emergency access route between Hawai'i Volcanoes National Park and Kalapana along the historic Chain of Craters Road-Kalapana alignment, from the park side.
Heavy machinery was required to break and crush the lava. The construction is now complete and the photo below shows the new emergency access route.
The end of the road is a .5 mile walk from the Hōlei Sea Arch parking area.
Please obey any posted signs.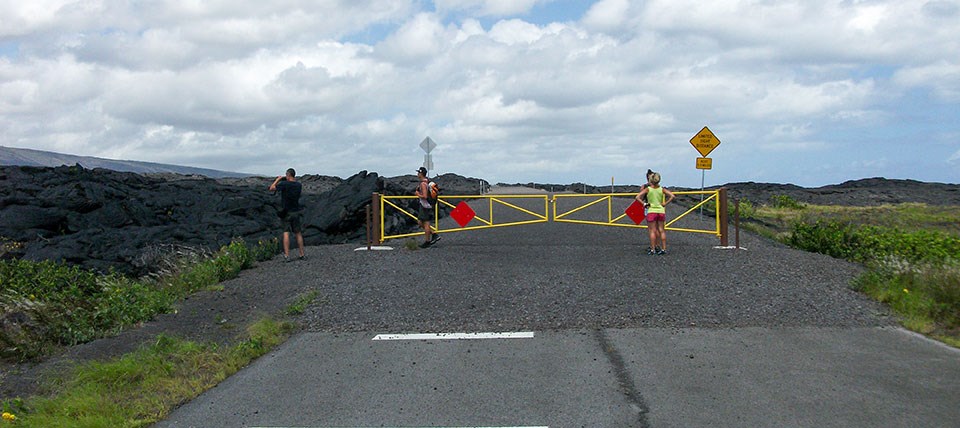 Last updated: October 19, 2018