Digital Mountain Film Festival - 2011 - It's My Trail!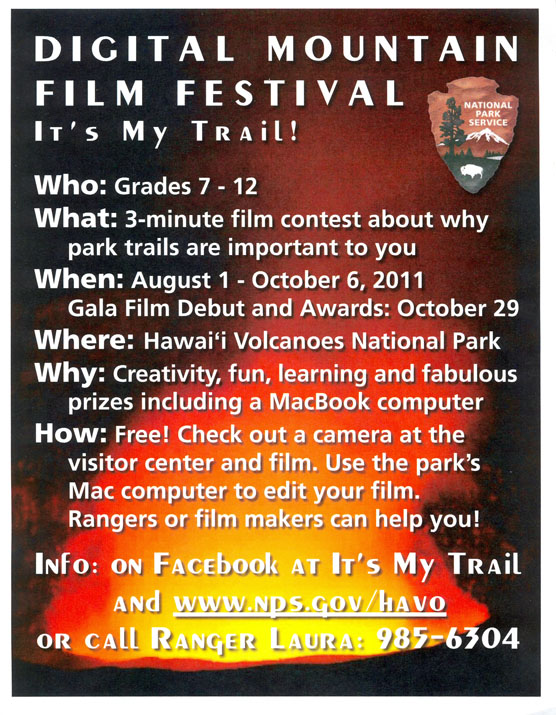 Timeline:
AUGUST 1 --- Cameras available to be checked out
AUGUST 20 --- Family trail work project
SEP 1-OCT 5 --- Editing help available through appointment
OCTOBER 6 --- Videos are DUE!!!
OCTOBER 12 --- Videos are posted on YouTube and voting begins
OCTOBER 26 --- Voting is closed
OCTOBER 29 --- Gala Film Festival - 6 pm @ Hawai'i Volcanoes National Park
This project was made possible in part by a grant from the National Park Foundation through the generous support of the Coca-Cola Foundation. Co-sponsors also include Friends of Hawai'i Volcanoes National Park and Hawai'i Natural History Association.