Be a Junior Ranger
At home or at school?
Complete one of the three activities below, get a parent or guardian's permission, and
e-mail us
with your mailing address to be sent a Junior Ranger sticker!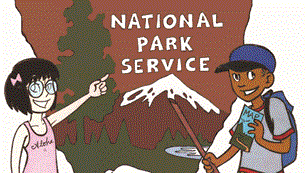 Coloring Book
Complete this coloring Guide to Discovery and Exploration of Hawai'i Volcanoes National Park.
Last updated: November 9, 2020