Lesson Plan
Survival Of The Fittest: Grade 3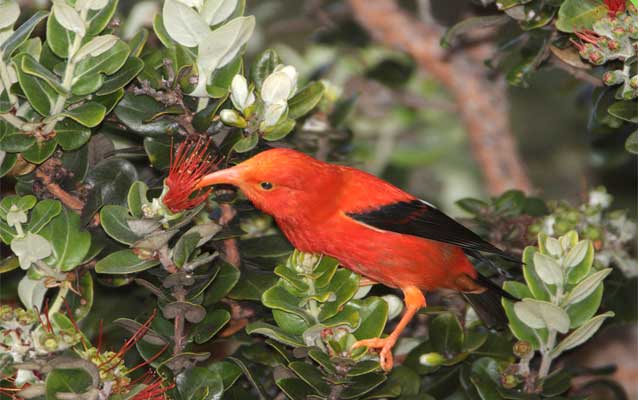 Grade Level:

Third Grade

Subject:

Biology: Animals, Biology: Plants, Environment, History, Science and Technology

Duration:

90 minutes

Group Size:

Up to 60

Setting:

in the park
Overview
Standing 400 feet above the Kīlauea Iki crater down to the depths of a 550 year old lava tube, students will begin to explore and understand the ecosystem of Hawaii's natural rainforest. Through understanding how these plants and animals made their way over vast oceans, and how they began to adapt to elements and terrain presented to them upon arrival, the students will begin to gain a much deeper sense of appreciation for the environment in which they live.
Objective(s)
The objective of this program is to instill a deeper understanding of the Hawaiian rainforest, through understanding the plants and animals within it. How they survived and thrived, as well as those who may have made their way to extinction. Also to understand our roll in saving and perpetuating the environment around us.
Assessment
Students will be given follow along worksheets to help them keep up visually with what has been learned. Grading is optional with these worksheets as we will be discussing them as a large group. Additional tests are optional, pending teachers decision to continue learning after leaving Hawaii's Volcanoes National Park.
Park Connections
This hike will be conducted on one of the most popular trails within our park. Students will analyze natural resources (name, uses, history, ect.) as well as explore the natural land marks that have been left after hundreds and thousands of years of volcanic activity.
Extensions
In order for us to make this the best experience as possible it is suggested that the teacher(s) look over the curriculum on the website and from there look into the background of the different components we will be going over. For example teaching just a few of the different plants and animals found within Hawai'i's rainforests prior to visit will make observing and identifying much more enjoyable for students. We DO NOT expect the students to be completely knowledgeable, but to come with an open mind eager to learn.
Vocabulary
alien, Nāhuku, adapt, evolve, kupuna, 'āina, endangered, extinct
Last updated: June 8, 2017