Lesson Plan
Malama 'āina: It's our kuleana! Grades 5-12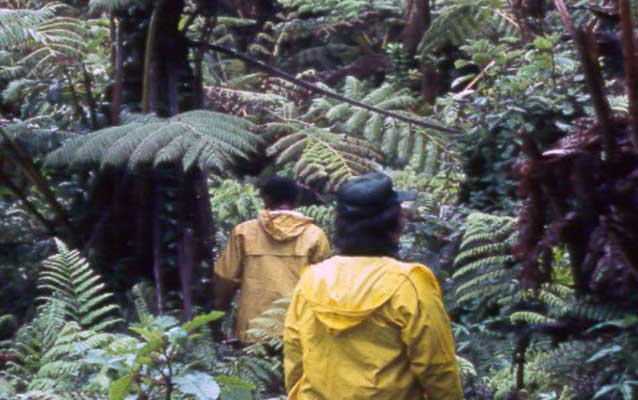 Grade Level:

Fifth Grade-Twelfth Grade

Subject:

Biology: Animals, Biology: Plants, Conservation, Environment, Science History, Volcanoes

Duration:

2 hours

Group Size:

Up to 24

Setting:

outdoors
Overview
Native Hawaiian ecosystems are among the most distinct.
Objective(s)
Understand the concept of mālama 'āina and its importance to the future.

Understand the concept of Biodiversity and its general importance.

Understand what an invasive alien species is.

Understand what native species are and the importance of healthy native forests to humans.
Background
Island ecosystems such as those found in Hawai'i, are very susceptible to damage caused by humans and the alien (non-native) plants and animals they bring with them. More native species have been eliminated in Hawai'i than anywhere else in the United States and in most places of the world. While habitat loss has caused extinction and endangerment, non-native species have also contributed to major ecosystem damage and are now the main cause of loss of biodiversity in Hawai'i. We are all the stewards (caretakers) of the 'āina (land) and it is our kuleana (responsibility) to mālama (protect and care for) it.
Vocabulary
Alien species, habitat loss, biodiversity, native species, invasive species, extinct, endangered, stewards,  mālama 'āina, kuleana.
Last updated: June 8, 2017