Lesson Plan
Amazing Lava Products: Grades 5-12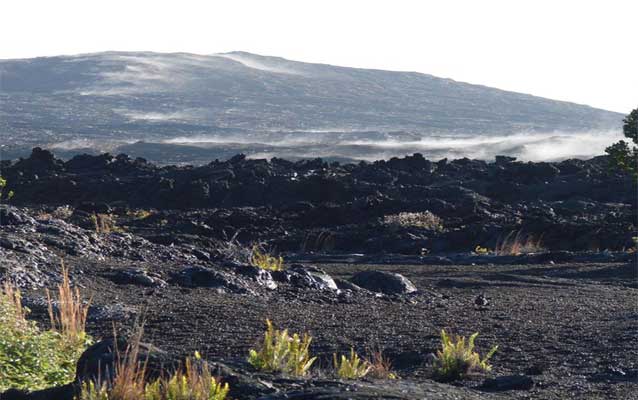 Grade Level:

Fifth Grade-Twelfth Grade

Subject:

Geology, History, Mathematics, Science and Technology

Duration:

2 hours

Group Size:

Up to 60

Setting:

outdoors
Overview
Meeting at the site of one of the longest eruptions in recorded Hawaiian history, we take you on a journey through post eruption, debris, formations, and creation. Using science, math and history, students are able to take an in-depth look into the after effects of volcanic activity in Hawai'i, as well as gain a better understanding of the different formations created in the process. From tree molds to reticulite we bring these creations to life as we explore the science behind them.
Objective(s)
Learn basic map reading skills

Convert measurements
Identify different lava formations
Understand process of formation
Use scientific process to answer questions  
Background
Mauna Ulu is located along the east rift zone of Kīlauea Volcano. It is an area of striking contrast and variety and landscapes ranging from newly formed lava flows to verdant rain forests. Dramatic features include the shield of Mauna Ulu, spatter ramparts, fissures, lava trees and molds, and an array of volcanic tephra.
Vocabulary
Tephra, Reticulite, Spatter, Kīpuka, Fissure
Last updated: June 8, 2017