Volunteer Lindsay Achieves 10 Years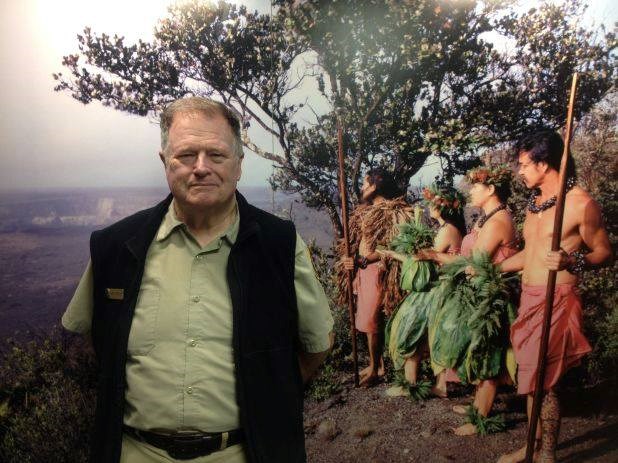 Please meet Hawai'i Volcanoes National Park volunteer Lindsay. Born and raised in New York, Lindsay has volunteered with us for the last 10 years helping countless visitors at the Kīlauea Visitor Center.
Formerly an auditor for the US Air Force, Lindsay was in charge of handling government check books, doing inventory, counting funds and writing checks. During his free time, when Lindsay is not devoting thousands of hours to the park's mission, Lindsay enjoys reading, walking, working out and being outdoors . Mahalo Nui Loa Lindsay for everything you do! We could not run our volunteer team without your help!
Last updated: February 28, 2015