Volunteer George Reaches 10,339 Hours of Service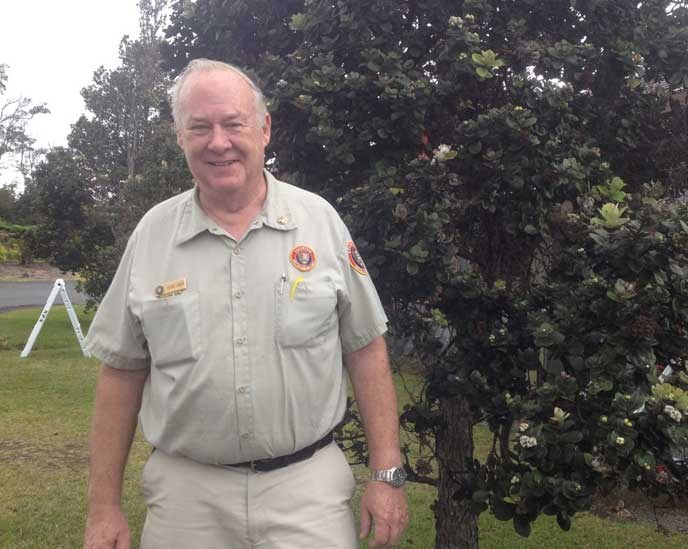 Please welcome volunteer George. Raised in Maplewood Minnesota, George has been volunteering at Hawai'i Volcanoes National Park for over 7 years, working on just about everything including park exhibits and signage. He also works with visitors, helping them plan their day.
Formerly the Corporate CEO for Component of Assemblers Inc. for 43 years, George also spent 2 years as a drafted Electric Field Engineer for the U.S Army. Whenever George has free time, he enjoys spending it doing photography and wood turning. He is a devoted member of the Hilo Photo Club and Big Island Wood Turners! As for George's future goals, he plans to continue volunteering here because, as George stated, "It beats sitting in front of the television set".
George has been a huge asset to the volunteer team at Hawai'i Volcanoes National Park.
Mahalo nui loa, George, for all that you do!
Last updated: February 28, 2015