Master Volunteer Ranger Dave Boyle Exceeds Nine Years Volunteering at Hawai'i Volcanoes National Park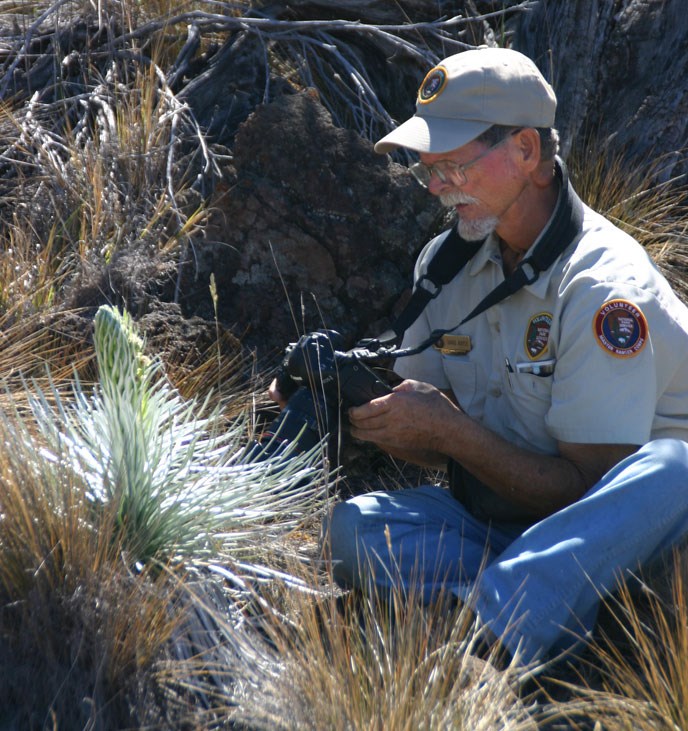 Dave Boyle with camera in hand is a very familiar sight around Hawaiʻi Volcanoes National Park. At every event, big or small, Dave is there to take and share his photographs.
Dave started volunteering here at Hawai'i Volcanoes National Park in June 2003.
Dave was asked to share a little about himself the following are his words:
---
Love of Photography - Need to be Outdoors - Lava Junkie
I have developed a deep appreciation for customs and things Hawaiian. I now work with all island parks during festivals and special events. I have worked in Kalaupapa and American Samoa.
I was one of the first to explore and photograph the Kahuku Unit. I have worked with all divisions inside and outside the park.
Although speech is difficult I enjoy working with interp staff and especially other volunteers.
My photography is used and viewed in the National Park Service Regional and National Archives.
Last updated: February 28, 2015