Meet Volunteer Barbara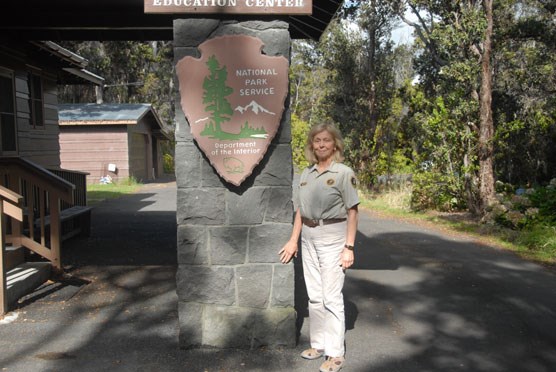 I retired from Northern Kentucky University in 2009 to volunteer in Environmental Education at Grand Canyon National Park. After two semesters there, I volunteered two seasons at Everglades National Park and one season at Sequoia Kings Canyon. When I leave here in December, I'll return to Everglades.
The V.I.P. program has given me the opportunity to immerse myself at a park and really learn about the resource. I've met visitors from around the globe and have had the pleasure of working with talented and inspiring park interpreters.
I chose Hawaiʻi Volcanoes National Park because....well, I suppose it's obvious? It's really rewarding to share this incredible place with visitors.
Last updated: February 28, 2015