Meet Volunteer Sandy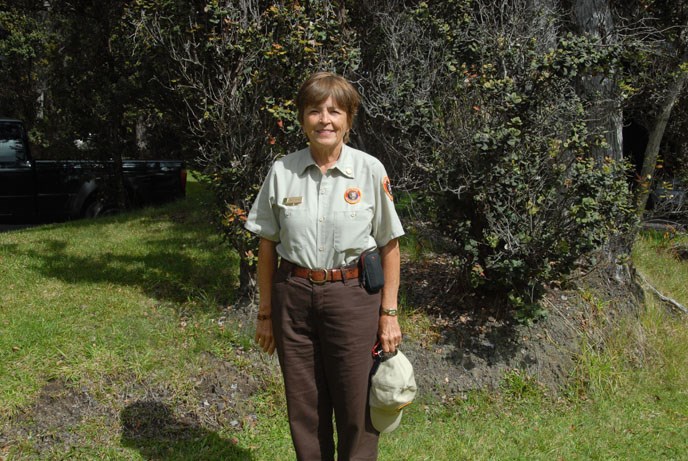 The most compelling experience to bring me to volunteer at the park is I wanted to give back after retirement. Most of my life I visited National Parks and loved them all and thought how great it would be to work or volunteer in one when I retired. So, after retirement, I began.
The reason I choose to volunteer for Hawai'i Volcanoes National Park is simply that this one has volcanoes. How interesting is that? I visited the park many years ago as a young adult and did not forget it. I applied and have been coming to HVO for three months for the past 6 years.
I hope to bring to the park my time, energy and dedication. I have fond memories here of not only a beautiful, unique park, but great people. Meeting, studying and working with people from all over the world has enriched my life. My only regret is that I should have done this earlier in my life.
Last updated: September 16, 2015