Meet Volunteer Susan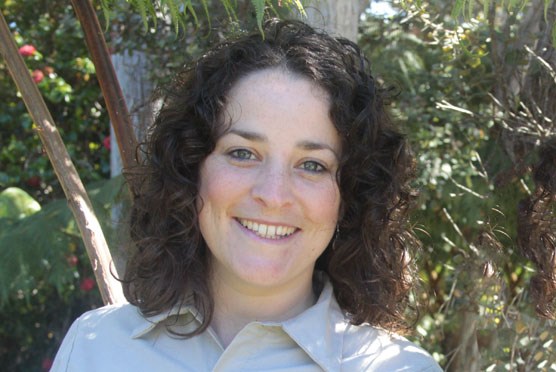 In Ireland I have been teaching for the last 8 years. I recently graduated with a diploma in Field Ecology and have been working on a voluntary basis with various conservation groups over the last few years. Since March 2010 I have been working as a International Visiting Wildlife Biologist with the US Forest Service in Oregon. There my initial stay of 9 months was extended to 18 months. As I have a "Government Visitor" J1 Visa I enquired if I could also work with the National Park Service. When I was told I could, I was delighted and found a volunteer job with Hawaiʻi Volcanoes National Park on https://www.volunteer.gov/. I will stay here for 5 months and then I return to Oregon.
I have always wanted to visit Hawaiʻi. The first time I heard ukulele being played by a Hawaiian, I fell in love with the music and thought that such beautiful, special music must come from a very beautiful and special place. I chose to apply to this park because it was looking for Interpretation volunteers online. After I applied I researched and realised what a unique park it is. Active vulcanism, conservation and an emphasis on culture all make it an excellent and interesting place to volunteer.
I hope to use my teachings skills when working in the Visitor Center to help the visitors understand what a unique place it is they are visiting. I am also working with USGS (based in the park) banding and tracking forest birds. I hope to use my experience banding birds for the BTO (British Trust for Ornithology) in Ireland and USFS (U.S. Forest Service) in Oregon to help gather data for a long-term demographic project at Hakalau Forest NWR (National Wildlife Refuge). The native birds in Hawaiʻi need as much help as they can get and I feel very privileged to work with them.
I hope to leave with a wealth of experience from opportunities that would not be available in Ireland. I would love to work with the National Parks and Wildlife Services in Ireland and believe my time spent here will definitely bring me closer to achieving my dream. I also hope to leave with many long-lasting friendships and a song or two on the ukulele.
Last updated: February 28, 2015