Meet Volunteer Gary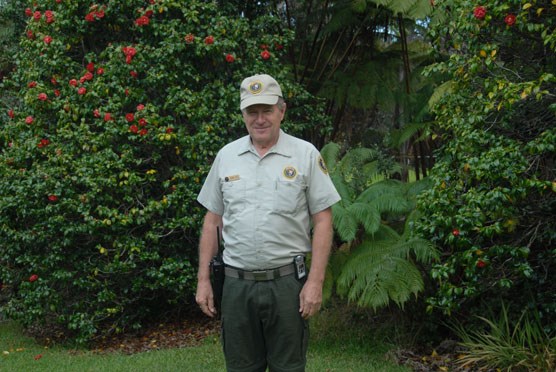 My life has been a story in motion. Without planning it or knowing the paths ahead and now looking back, I have always been on the move. The first big move was from the farm to join the Navy in the early 60's. This took me to the west coast, east coast, Italy, Spain, France, Bermuda and many other Caribbean Islands. After completion of my Navy tour I worked in Philly for an electronics company, and then moved to a new job in Mpls. As a plant manager for almost twenty years another twist occured. Moved to Iowa and spent the next twenty years as a Nat'l Sales Mgr. These jobs had me on the move all over the US, Canada and Puerto Rico.
Our plan for retirement was for Sue and I to spend winters in New Mexico or Arizona. Life changed again with Sue suddenly getting cancer, and passed on two months later. This left me with a new challenge of how to move on with my life. With some pushing from my sister who suggested volunteering, my life took another turn and provided a way to return my experiences in a positive way and give me an outlet for my energy's. After some web work and an application to Gila Cliff Dwelling in SW New Mexico I received a call and as they say the rest is history. I spent last winter (3 1/2 months) giving tours to the Gila Cliff Dwellings. It was fantastic and allowed me to still be involved with people and be somewhat retired. Lived in the dorm and met some great people. Other than hitting a Mule Deer with the car it was great experience. Enjoyed it so much I went back to the Gila this summer and did a four day back country horse ride with one of the other volunteers I worked with last winter.
My time giving tours to dwellings was a great learning opportunity and allowed me to inform people from all over the world about the cliff dwellings. After reading the book Geronimo I had more information to add to my tours. The visitors enjoyed the added information. I had many great comments from the visitors in the Suggestion Box which was read each friday at the staff meetings. With this adventure over I decided to volunteer to the Hawaii Volcano's this winter. With my past experiences giving guided tours to the dwellings, I hope to give the same excitement to the visitors as I did at the dwellings. I learned of this opportunity from one of the other Volunteer Rangers I worked with at the Gila. Look forward to this new adventure which will require some serious work to learn about the Hawaii Volcano's.
Aloha,
Gary
Last updated: February 28, 2015