Meet Volunteer Danny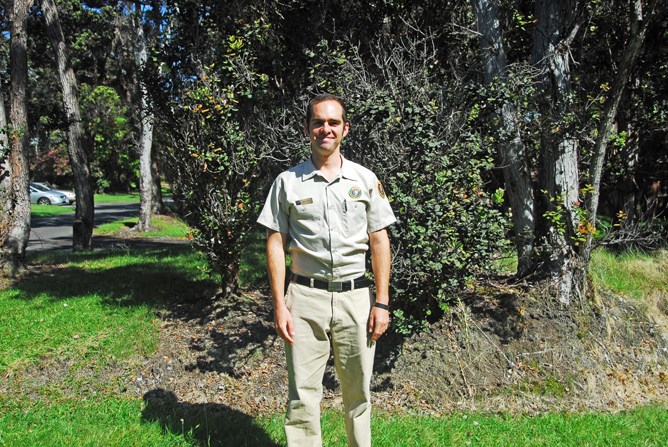 The compelling life experiences that bring me to this point in time to volunteer at the park include my commitment to public service, including working as a third grade teacher, ninth grade English Language Arts teacher and serving as a construction crew leader with AmeriCorps \ Habitat for Humanity of greater San Fransico.
I chose to volunteer at Hawaiʻi Volcanoes National Park after meeting a teacher named Julie last summer, who was volunteering at Dry Tortugas National Park. After finding out more about the National Park Service's VIP program, the housing that this park provides and all of the nature this park has to offer, it was a no-brainer!
I hope to bring to the park a strong work ethic, my bizarre and corky sense of humor and my tenacious desire to always help and serve others. I hope to leave the park with a better understanding of the plants, animals, culture and world around me, a respect and reverence to the land and its people and with a renewed sense of self.
Something else I feel is worth mentioning is that the teamwork at Hawaiʻi Volcanoes National Park between the administration, YIPs (Youths in Park), VIPs (Volunteers in Park) and the regular volunteers is what helps this park be the success it is today!
Last updated: September 16, 2015