Area Closures, Advisories, Drones/Unmanned Aircraft & Other Policies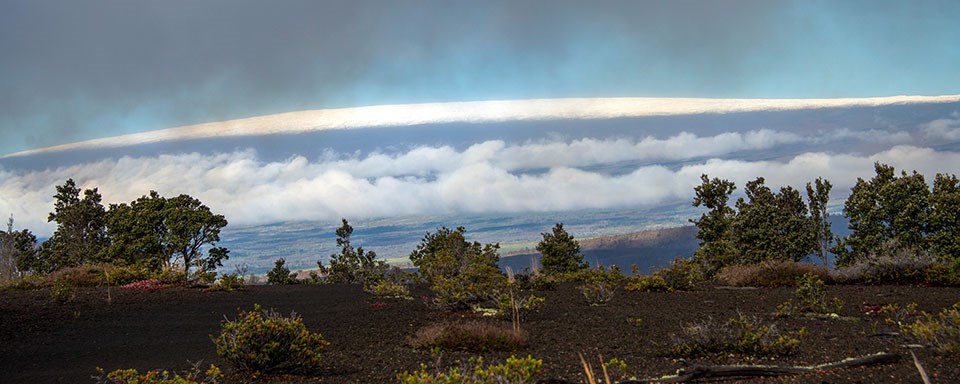 May 11, 2018
- Hawai'i Volcanoes National Park is closed due to increased and damaging earthquakes, corrosive volcanic ash, and continuing explosions from Halema'uma'u, the summit crater of Kīlauea Volcano.

Who: Hawai'i Volcanoes National Park

What: Closure of most of the park. Only the Kahuku Unit will be open during its normal hours, Friday through Sunday, 9 a.m. to 3 p.m. a one-hour drive south of the main park entrance.

When: Friday, May 11, 2018 until further notice

Why: Safety. Due to the anticipated steam-induced explosion at the summit of Kīlauea due to the receding lava lake, and the possibility of a rock and ash fall event, the majority of the park is closed until further notice. We will reopen when it is safe to do so.

What's New: At the request of the park, the FAA has issued a Temporary Flight Restriction (TFR) that extends 20,000 feet AGL and a 12 nautical mile radius around the summit of Kīlauea.
October 25, 2017 Update - The Kahuku Unit Upper Paddocks Remain Closed: The Kahuku road and upper paddocks remain closed to the public at the cross gate due to Rapid 'Ōhi'a Death (ROD). Serveral trees have been confirmed to be infected with ROD in the lower paddocks below the cross gate. Currently ROD has not been found in the upper paddocks. The closure is necessary to prevent the spread of ROD to the upper paddocks. The Forested Pit Crater trail and Kona trail are not accessible.
May 7, 2015- All areas immediately adjacent to Jaggar Museum extending from the developed parking lot and visitor use areas are closed due to hazardous conditions. These include steep cliffs, earth cracks and trip hazards. Areas will be delineated on the ground with signs, barrier devices or a combination of these and may be extended or changed based on assessments of NPS personnel and approved by the Superintendent or her designated representative.
Hawai'i Volcanoes National Park Policies
Drones / Unmanned Aircraft Policy
Launching, landing, or operating an unmanned aircraft from or on lands and waters administered by the National Park Service within the boundaries of Hawai'i Volcanoes National Park is prohibited except as approved in writing by the superintendent.
Superintendent's Compendium 2017 (pdf - 2.46MB)
The Superintendent's Compendium of Designations, Closures, Permit Requirements and other Restrictions Imposed Under Discretionary Authority are regulations specific to Hawai'i Volcanoes National Park. These regulatory provisions apply in addition to the requirements contained in Title 36, Code of Federal Regulations ("36 CFR").
Last updated: August 14, 2018