Park Closure Information & FAQ
Frequently Asked Questions
Park Rangers Relocate to Downtown Hilo to Serve Visitors and Offer Volcanic Insight and Programs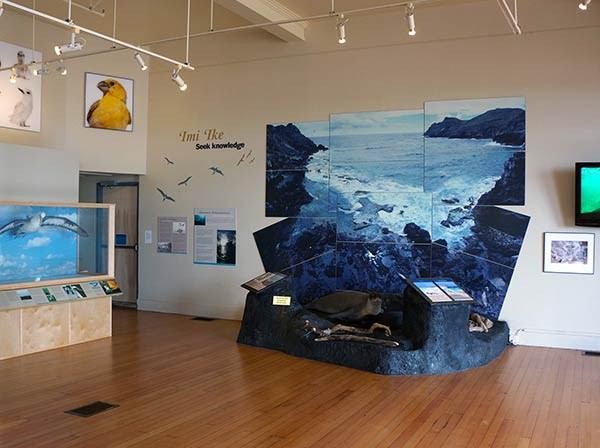 While most of Hawaiʻi Volcanoes National Park remains closed, Park Rangers are greeting and serving visitors at the
Mokupāpapa Discovery Center
, 76 Kamehameha Avenue in Downtown Hilo.
The Mokupāpapa Discovery Center (administered by the National Oceanic and Atmospheric Administration – NOAA) was established in 2003 to interpret the natural science, culture and history of the Northwestern Hawaiian Islands and surrounding marine environment within Papahānaumokuākea Marine National Monument. Since most people will never have the opportunity to visit these remote islands, the facility on the bayfront in Hilo, Hawaiʻi serves to "bring the place to the people" and spur greater public awareness of the region and ocean conservation issues. The Center is free and open Tuesday through Saturday 9 a.m. until 4 p.m.
Now, Rangers are available to meet with visitors and answer questions about Hawaiʻi Volcanoes National Park at the center. Additionally, they will share daily updates at 10 a.m. and 2 p.m. to teach visitors about volcanic activity and clarify the conditions at Kīlauea summit. Visitors can also get their official Hawaiʻi Volcanoes National Park passport stamp. On Tuesday,
Hawaiʻi Pacific Parks Association
, the park's non-profit cooperative partner, will open a museum retail store location at the Mokupāpapa Discovery Center.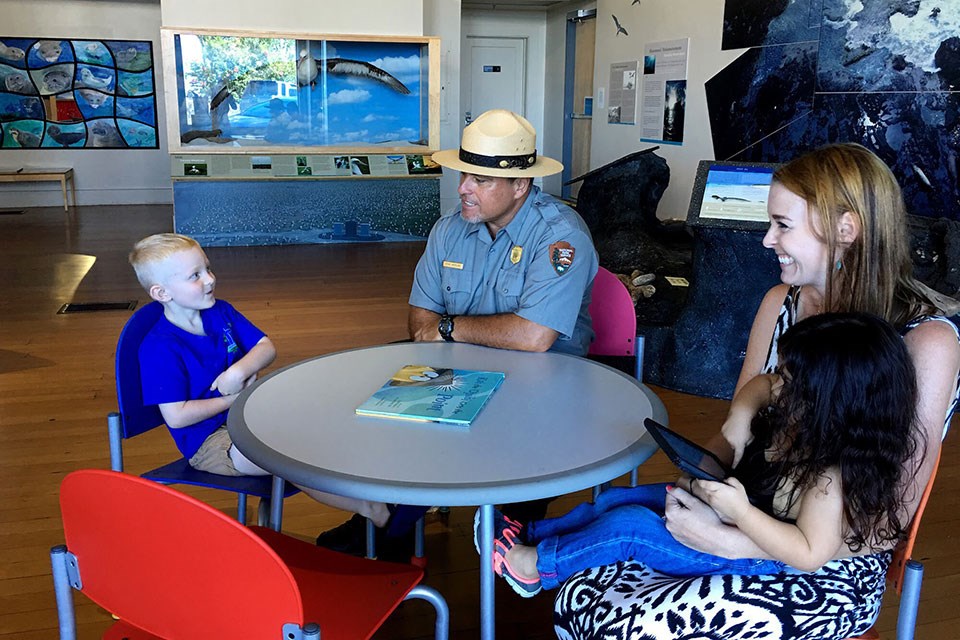 Last updated: June 22, 2018