Swimming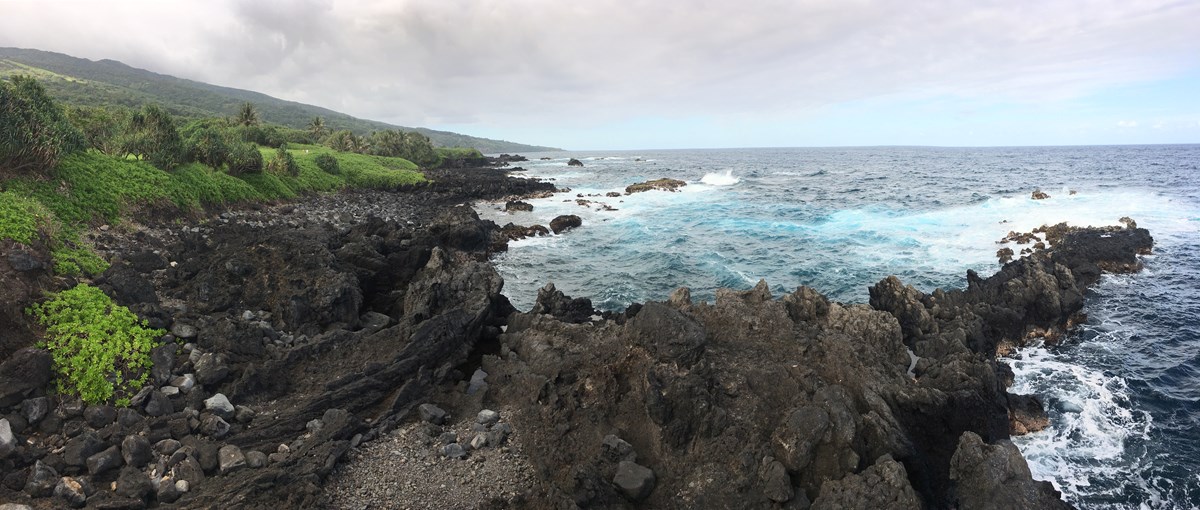 Swimming is not recommended in the Kipahulu District of the park. Water quality varies, and violent flash floods or rock falls can occur in the stream at any time, in any type of weather. Injuries and deaths have occurred. Visitors should always comply with signs, heed the guidance of park staff, and stay out of closed areas. It can take an ambulance up to 45 minutes to arrive at Kipahulu from the nearest town. You are responsible for your own safety.
---
Pets are prohibited in the 'Ohe'o Gulch area.
Do not jump or dive into the pools.
Do not bring glass bottles or containers to the 'Ohe'o Gulch area.
---
Haleakalā National Park is a changing landscape with inherent and unpredictable natural hazards. This landscape is subject to constant change from natural forces including erosion, weather, earthquakes, and currents. The National Park Service has limited ability to monitor and no ability to conrol these forces.
Be aware of the following hazards
Trails and pools:
Flash flooding (water can rise as fast as 4 feet in 10 minutes resulting in people washed out to sea and drowning)
High water and flow
Slippery rocks
Rock falls (in gulches and below waterfalls)
Fall hazards (from overlooks, ledges, jumping, and diving)
Water quality (Leptospirosis, E. coli)
Ocean:
Shore break
Rip currents
Rough surf
Strong currents
Sharks
In the event of an injury, medical assistance can take up to one hour to arrive from the nearest towns.


Last updated: May 10, 2018