Native Hawaiian Land Division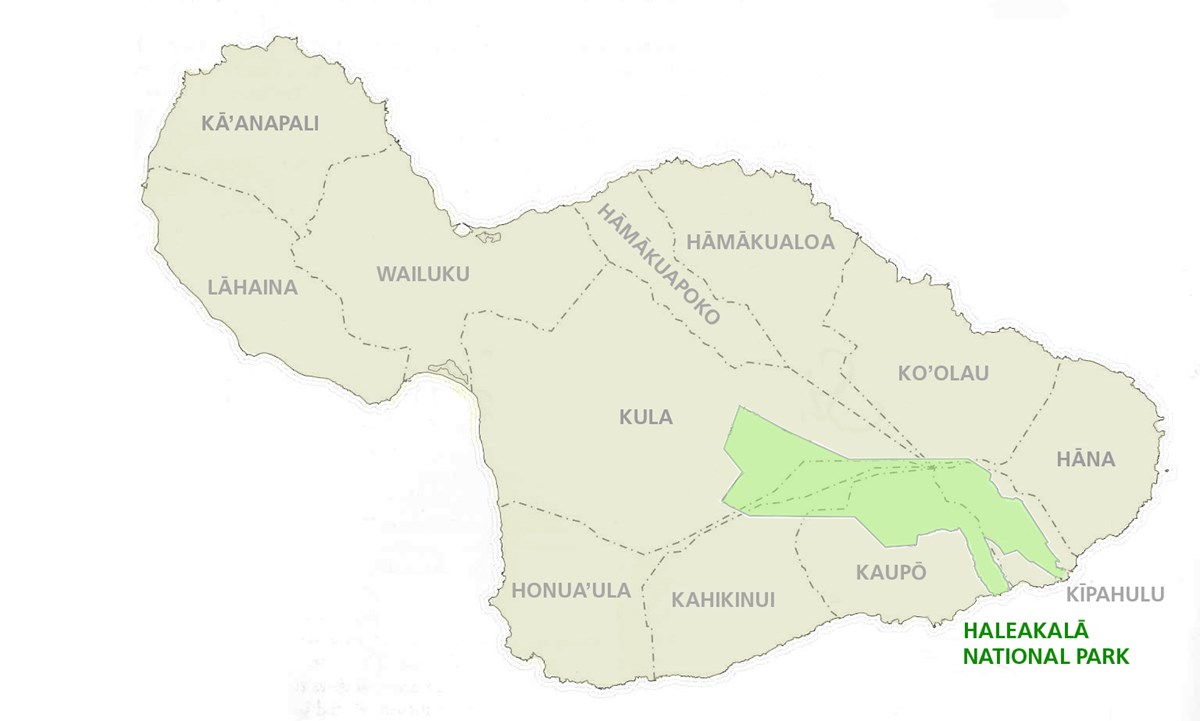 Prior to European contact Native Hawaiian rulers divided the Hawaiian Islands into distinct political regions. On each of the four larger islands: Kaua'i, O'ahu, Maui, and Hawai'i, lands were divided into wedge-shaped districts called moku.
The moku were further divided into land sections called ahupua'a. Ahupua'a were often bounded by ridgelines and typically encompassed an entire valley from mountain summit to outer reef. This type of land division allowed for each ahupua'a to contain nearly all of the resources that its inhabitants required for survival.
The island of Maui is divided into twelve moku, eight of which intersect within Haleakalā National Park. On the northeast edge of Haleakalā Crater the upper ends of the moku converge into one point, called Pōhaku Pālaha.
Pōhaku Pālaha
Pōhaku Pālaha can be understood in the literal sense as meaning a smooth or flattened rock, but it may also be described as the center from which eight districts of East Maui originate and "spread out" from.
Piko
For some Native Hawaiian's the Pōhaku Pālaha is also a representation of the concept of the piko. The piko, or belly-button, is considered a very sacred part of a person's body by Native Hawaiian's, and the Pōhaku Pālaha is considered by some to be the piko for the island of Maui.
Last updated: February 28, 2015