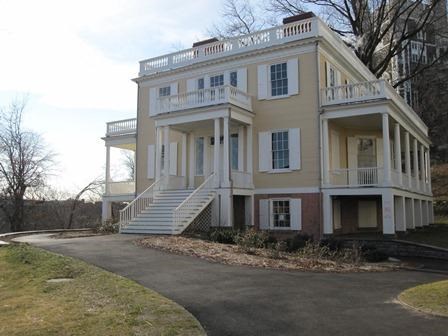 Subway
* Take the #1 train to the West 137th Street stop on Broadway. Go North to 141st Street and make a right. Walk East towards Hamilton Terrace. The Grange is located at the intersection of West 141st Street and Hamilton Terrace.
* Take the A, B, C, or D train to the West 145th Street stop on St. Nicholas Avenue. Go south to 141st Street.Make a right onto 141st Street. Go west one block to Hamilton Terrace.
Bus
* From the East Village or Grand Central Station, take the M3 bus to St. Nicholas Avenue and 141st. You can also catch the M3 downtown from 193rd Street and St. Nicholas Avenue in Fort George to 141st Street.
* From Broadway, take the M4 or M5 bus two blocks to the west.
* From Amsterdam Ave, take the M100 or M101 bus one block to the 2est.
* BX19 bus operates cross-town on 145th Street.
* Limited service available on Convent Avenue by M18 bus.
For schedules and maps regarding public transportation in New York City, please visit the website for the Metropolitan Transportation Authority of the State of New York.