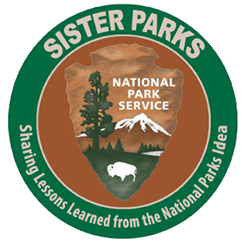 What is a Sister Park?
The National Park Service (NPS) International Sister Park Initiative's goal is to encourage communication and information sharing with other parks, worldwide. On June 27, 2014, Hagerman Fossil Beds National Monument and Sibiloi National Park (Kenya) signed a sister park memorandum of understanding. This historic event marks the first sister park arrangement between the NPS and an African park.
NPS sister parks
can be found in at least 23 other countries, including Mexico, Chile, and China.