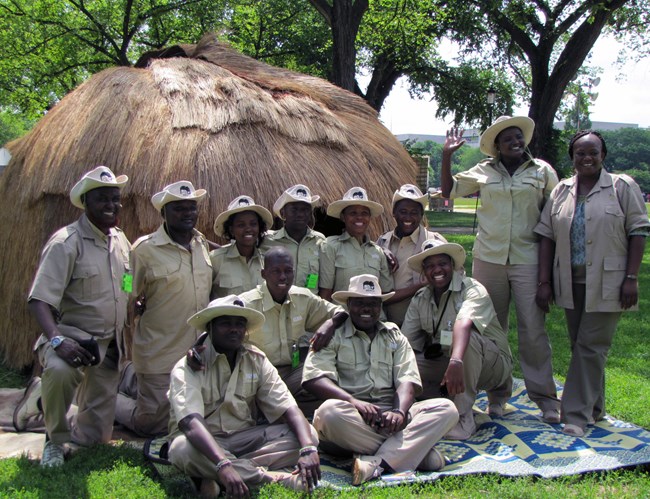 Site Background
Hagerman Fossil Beds National Monument (park) preserves the fossil remains of more than 140 fossil species from the Pliocene epoch (5.3 to 2.6 million years ago) and is recognized as one of North America's most important localities concerning the evolution of the horse. The park's geologic strata are a slice of the Pliocene, providing a detailed record of an evolving environment that spans at least 500,000 years. It includes fossils found nowhere else in the world. The density, diversity, and quality of fossils led to the site being designated as a National Natural Landmark in 1975.
Hagerman Fossil Beds National Monument lies within a scenic region of southern Idaho where sandy bluffs, basalt canyons, waterfalls, and hot springs are interspersed between vineyards, ranches, and farms producing various crops including sugar beets, potatoes, and corn. The 4,394-acre park lies just west of the town of Hagerman. The park's fossil beds offer a world-class setting to conduct research that can better enable the scientific community, the public, and land managers to understand the past.
Located just two miles from the town of Hagerman in southern Idaho, the park annually attracts more than 23,000 visitors and researchers. In addition to the ongoing research at Hagerman Fossil Beds, the park maintains a close relationship with its Kenyan sister park, Sibioli National Park, another site of important fossil deposits. The National Park Service and Kenya's Wildlife Service and National Museums of Kenya signed a sister park agreement on June 30, 2013 to promote international cooperation and collaboration. This is the first National Park Service sister park agreement with an African nation.