Be a Junior Ranger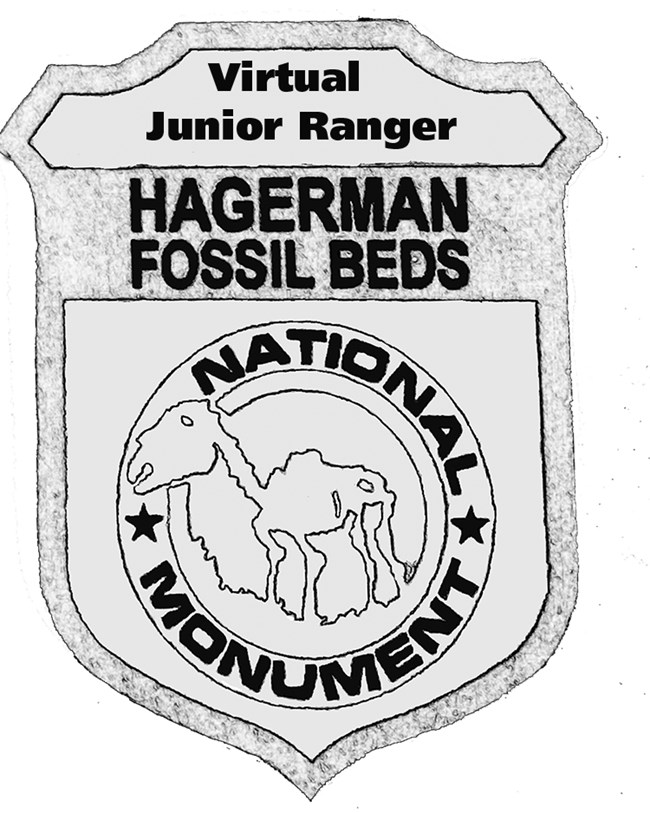 Virtual Junior Ranger Program
Coloring pages, word search puzzles, and a maze are found on the
Park Fun
page. Additional activities are posted as developed. You earn the virtual badge to print out and enjoy at home. We will
NOT be mailing any materials or awards
as part of this program.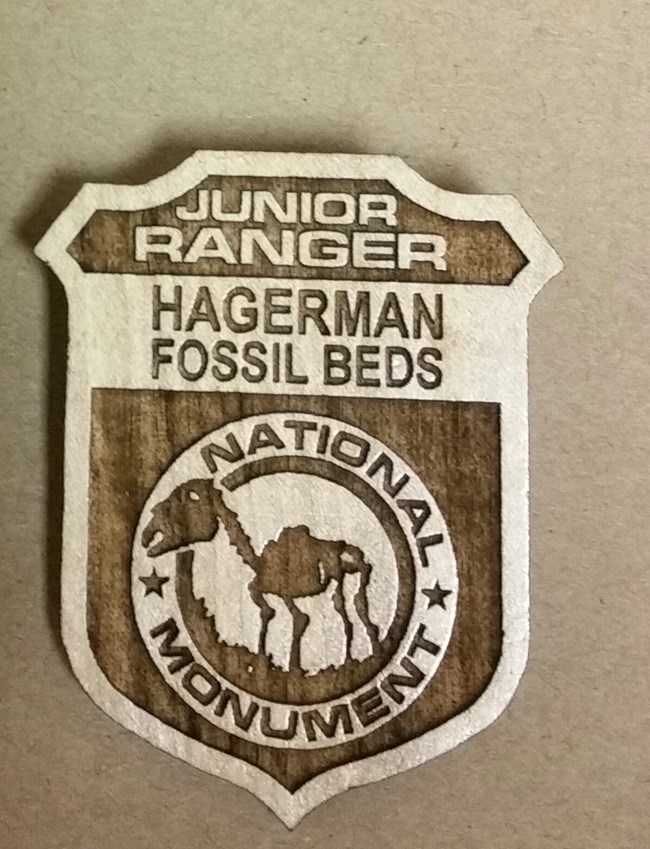 Place Based Junior Ranger
Junior Rangers are special people. Anyone is welcome to participate in our programs but park visitors between the ages of 6 and 12 years old are especially invited to become a Hagerman Fossil Beds Junior Ranger.

There are a variety of activities to do on the way to becoming a Junior Ranger while visiting the park. Ask for a free Junior Ranger Guidebook at the visitor center. You can take a short hike at the Monument overlooks, view the park film, dig in the porch simulated dig box, use the microscopes to solve a mystery in the auditorium, handle reproduction skulls and skeletons, study the fossil displays in the visitor center, and ask lots of questions. All Junior Ranger work helps you to learn about Hagerman Fossil Beds National Monument and how to take care of your National Parks.

This Place Based Program can only be done during a visit to the Hagerman Fossil Beds National Monument. Badge awards are NOT mailed due to postage costs and post office concerns about damage to equipment and badges..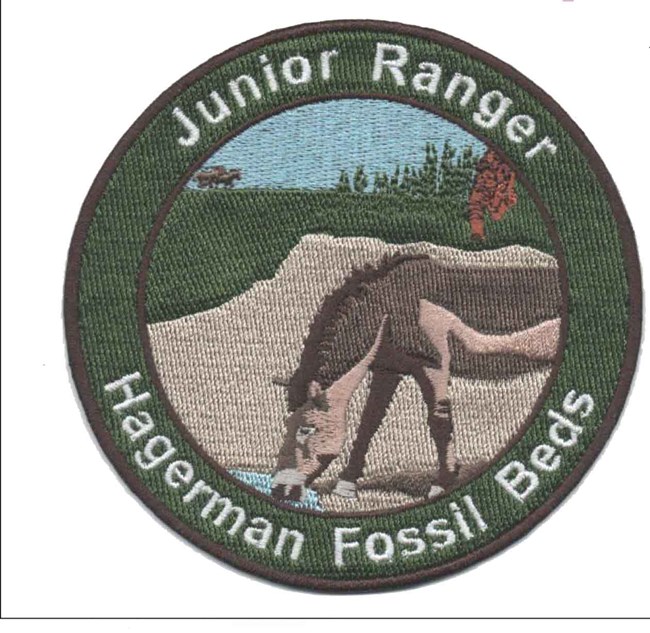 Self Guided Junior Ranger Book
You can request a Hagerman Fossil Beds Junior Ranger book at the park visitor center, or by using the Contact Us link and providing your mailing address.
We do not mail badges
, but have patches available as mailed awards.
We will not award both patch and badge
(the whole program is free of charge, please don't increase our costs so much we would need to reduce our opportunities).
National Junior Ranger Programs
Please visit the
Kids in Parks
pages for more information on Virtual Junior Ranger Programs, National Junior Ranger workbooks, and information about other Junior Ranger options. While the staff at Hagerman Fossil Beds is proud to be active in developing and presenting these extra efforts we do not administer them.
We are not able to mail books and/or awards
for these programs, please do not mail completed materials to Hagerman.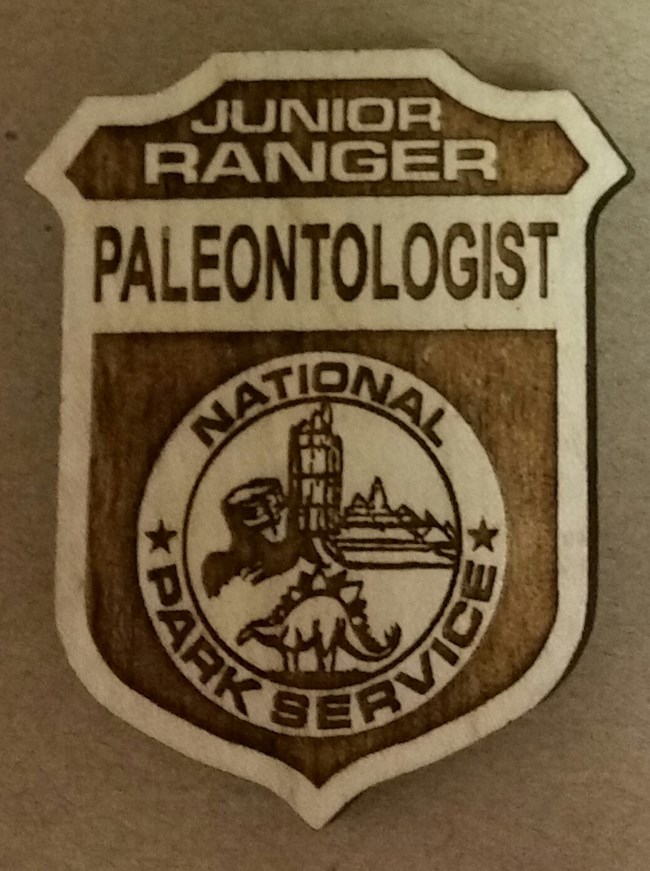 Junior Ranger Special Events
These programs are often done as special events at Hagerman Fossil Beds National Monument, usually in the summer. Awards for programs at the park will be presented after the special events.
We do not mail badges or awards for these national programs.
Night Sky Explorer
Come join us at a star party with the Magic Valley Astronomical Society during their twice a year visits. We often have daytime solar flare viewing and other activities during the same day as our scheduled Star Party.
Junior Paleontologist
Summer weekend 'porch programs' may feature this program where we work together to earn this national badge. Repeat visitors to Hagerman may chose to earn this award instead of the Hagerman Fossil Beds badge, if the park has any of these books on hand. Books and/or awards are NOT mailed from Hagerman for this program.
Other Paleontology Parks
Don't forget other parks that have great paleontological features, such as:


Last updated: August 15, 2020