Traveling Trunk
Hagerman's Fun Fossil Traveling Trunks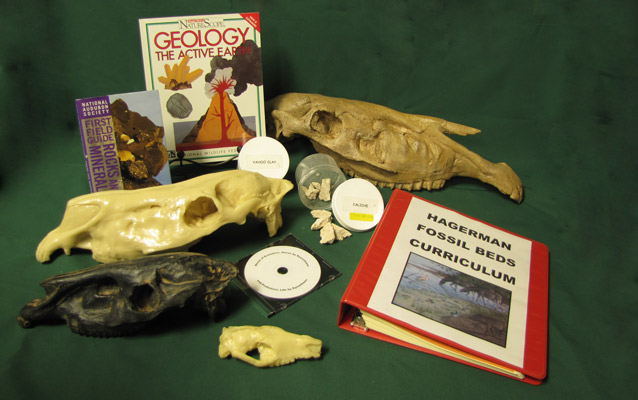 The Traveling Trunk is available for grade levels 4-6 or 7-12. It includes casts of horse skulls, geologic samples of the monument, books, DVDs, and a curriculum guides. It provides a variety of information about Idaho, the Oregon Trail, as well as paleontology and geology.
Borrowing Instructions
Trunks will only be sent to official educational institutions and may be kept for one month and then returned. It costs between $27 – $35.00 to mail the trunk plus the cost of insurance. The trunk must be insured for $300. The educational group pays for the return shipping and insurance. Official contact and mailing information is required before the trunk will be sent out. The trunk will not be sent to a private address.
Please contact the Education Specialist if you have questions or if you wish to borrow a trunk. Email
Details
Subject:

Earth Science, Education, Paleontology

Keywords:

fossils, geology, Evolution, horses, Pliocene Epoch

type:

Traveling Trunk
Last updated: July 14, 2016