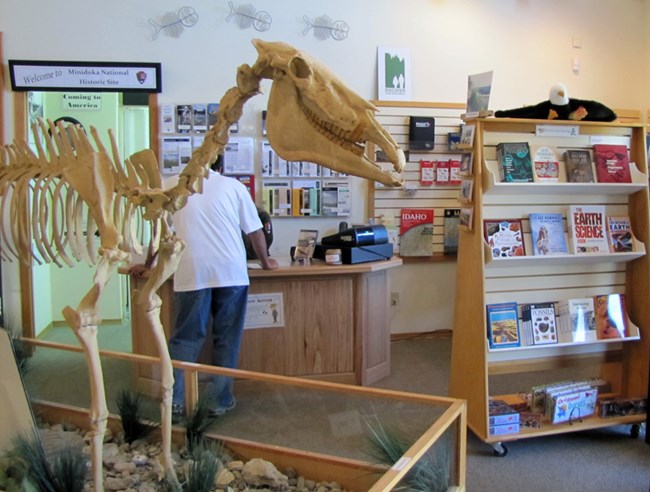 Our Park Bookstore and Interpretive Partner- Discover Your Northwest
Mission: Discover Your Northwest promotes the discovery of Northwest public lands, enriches the experience of visitors, and builds community stewardship of these special places today and for generations to come.

What they do at Hagerman Fossil Beds: Discover Your Northwest operates our on-site educational bookstore to provide visitors with high-quality books, educational toys, DVDs, and other items that enhance visitor understanding of the park and its resources. The sales proceeds fund on-site events and programs, free publications, speakers and performances, and habitat cleanup and restoration programs for volunteers of all social backgrounds. A special fund raising effort is being conducted to raise money for paleontology education through George Washington University, see the special fundraising bag featuring our Sister Park.
Discover Your Northwest on-line store has some featured Hagerman Fossil Beds items that they can have sent direct to your home.