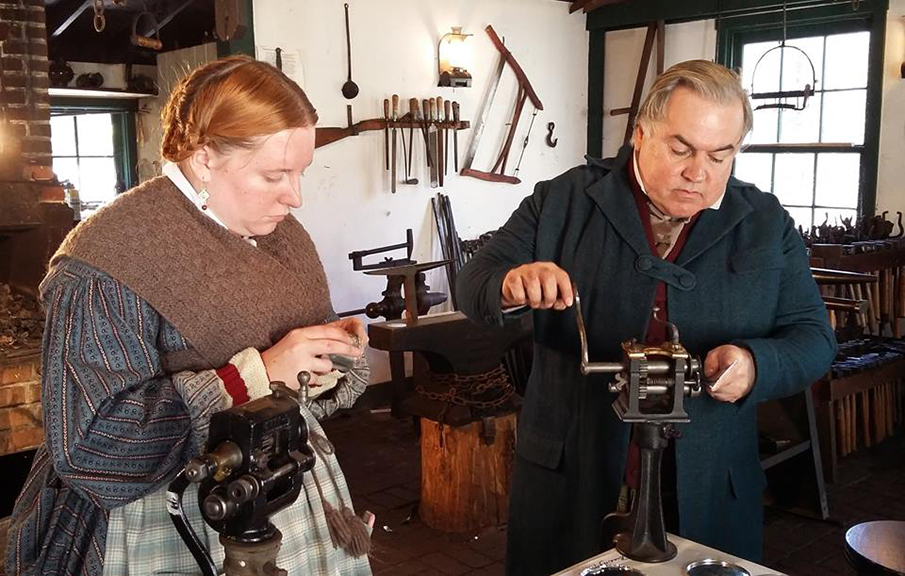 The 2017 schedule of workshops is still being determined. Please check back at the end of January for an updated schedule.

The Harpers Ferry Park Association (HFPA), specially skilled park rangers, and contractors offer workshops throughout the year that focus on 19th century trades. Workshops include baking, blacksmithing, sewing, and gardening.
Many of these workshops require pre-registration and payment with the HFPA. To register, call 304-535-6881 or visit the HFPA website.