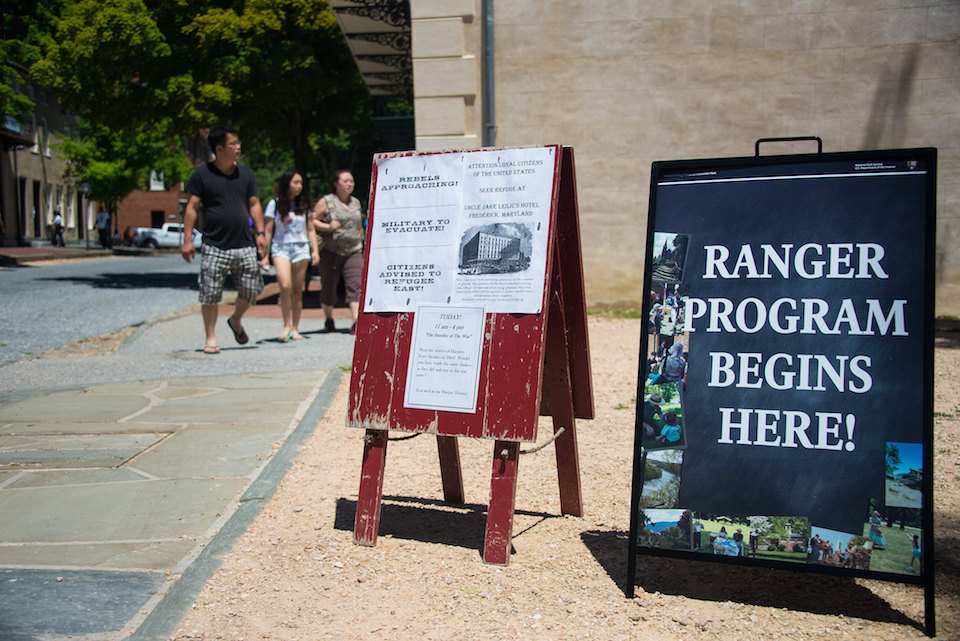 Ranger Guided Tours

The park offers a daily ranger guided program at 2pm in the Winter, Spring, and Fall seasons. Inquire at the Visitor Center or Information Center on the day of your visit regarding location and topic.
2016 Schedule
This year is the Centennial of the National Park Service and we are offering more programs, presentations, and special events than ever before! Please check out the following links to learn more:

2016 Summer Tour Schedule (May 28-August 28) - See the entire Summer ranger guided tour schedule, organized by day of the week.
Cultural Resources - Learn about the programs and presentations offered by the park's cultural resources staff in 2016.
Natural Resources - Check out the hikes and talks offered by the park's natural resources staff in 2016.
For a complete, searchable list of other offerings and special events, check out the Calendar page.