Self Guided
Self-Guided Programs are available throughout the year.
We strive to have a ranger available to meet each self-guided group and provide a brief orientation upon arrival to the park. Please click on our
Education Reservations
page to learn more about scheduling a visit!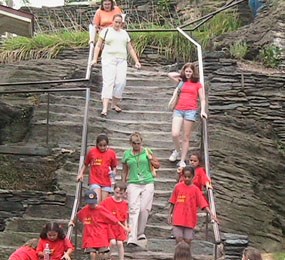 Self-Guided Hikes
Please see the Hikes page of the website for potential hikes for your students in the park.

Other Self-Guided Activities
Due to infrequent downloads, the history searches and scavenger hunt have been removed from the website until new, current ones can be created. If you have a question about self-guided activities to conduct with your students, please email the park's Education Specialist.


Last updated: January 12, 2018