YCC Summer Employment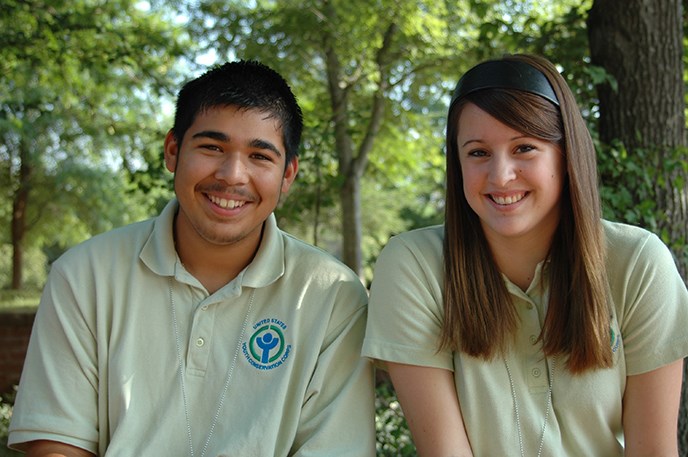 Harpers Ferry National Historical Park is looking for energetic 15 through 18 year old students to enjoy a summer working in the park through participation in the Youth Conservation Corps (YCC) program.
Interpretation positions are available for work in this 8-week program from June 18 through August 12. Schedules will vary depending on position type. Salary is $9.00 per hour.
Positions
Interpretation/Living History
Schedule: Wednesday-Sunday, 9 a.m. to 6 p.m.
Description: Step into history with our Living History and Historic Trades Branch and help visitors from all around the world care about the park and its stories. Wear 18th and 19th century period clothing as you staff historic exhibits and talk with park visitors, tell stories about the past, and provide historic trades demonstrations.
Interpretation/Visitor Services
Schedule: Wednesday-Sunday or Friday-Tuesday, 8 a.m to 5 p.m (hours may change to 9 a.m. to 6 p.m.)
Description: Students assist the Visitor Services staff in the Visitor Center and the Information Center; welcome and orient visitors from around the world; provide quality and friendly service; promote daily and seasonal tours and activities; help with special events; assist with wayside maintenance.

To qualify, each student must be a U.S. citizen and have a social security card. He/she must have transportation and be able to work the assigned schedule for the program in which he/she is interested. Each student must also be able to work at least 7 of the 8 weeks.
Applications must be received by 4:00 p.m. April 14, 2017 and are available here (as a PDF) or by contacting Samantha Zurbuch at Harpers Ferry NHP - 304-535-5017.
Applications are to be mailed to:
Harpers Ferry NHP
Attn: YCC Coordinator
P.O. Box 65,
Harpers Ferry, WV 25425
Applications may be emailed to: Samantha_Zurbuch@nps.gov
Applications may be faxed to: YCC Coordinator, 304-535-6039.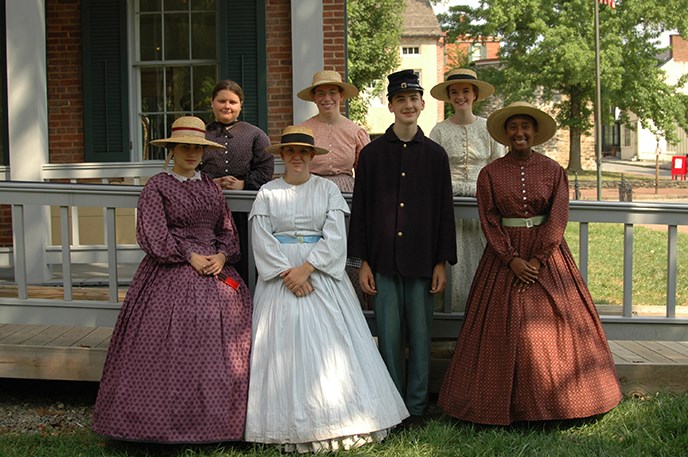 Last updated: February 27, 2017