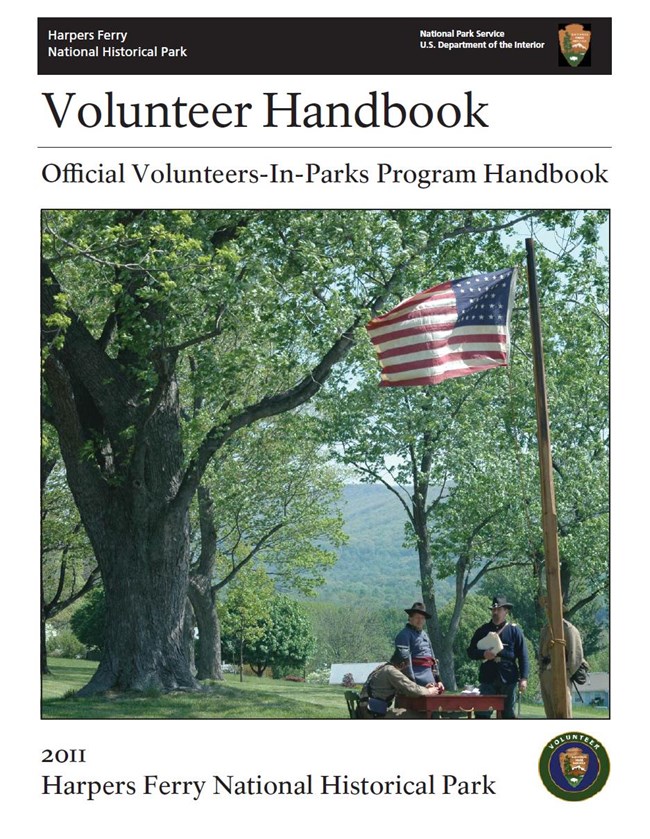 New in 2011, volunteer program management staff introduced a brand new, comprehensive, agency and park specific, volunteer handbook. Anything and everything you want to know about volunteering for the National Park Service in Harpers Ferry can be found in the Official Harpers Ferry Volunteer-in-Parks Handbook. We have opportunities for both individuals and groups, from youth to seniors and local to out-of-state, Harpers Ferry has one of the most diverse programs in the National Capital Region. Take a peek, see what might interest you, then come join us! This document is currently available in electronic format only.
No program or initiative can successfully thrive without vision. Yet a vision is only as strong as the mission that drives it. Over the past decade vision plans have been adopted by business, academia and government alike to layout, strengthen and give a new found shape to a program's purpose for existance. By defining Harpers Ferry's Volunteer Program's core values and through the establishment of realistic goals we are able to attract and maintain a substantial constituency of park stewards dedicated to the protection and preservation of park resources. Harpers Ferry's Volunteer-in-Parks Vision Plan is a well thought out, motivating document that will help propel Harpers Ferry's Volunteer Program into the future. This document is now available in electronic format by clicking here.
Lastly, the first edition Fall 2011 Volunteer Newsletter came out this past September, highlighting the many contributions made by Harpers Ferry NHP's volunteers.
All three documents were compiled in large part by several outstanding volunteers and seasonal employees who were quite passionate about helping others as well as sharing both opportunities and accomplishments of park volunteers. If you have a Harper's Ferry volunteer story to share or news to report, please let us know, by emailing the Volunteer Coordinator here or by phone at (304) 535-5017. Photos are always welcome!