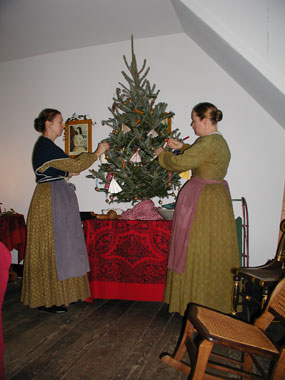 LIVING HISTORY
Living History volunteers provide visitors with special programs and events throughout the year, bringing to life the sights and sounds from the past.
Large events open to numerous applicants are:
July 2nd and 3rd "America's Picnic: Celebrating the Glorious 4th"
October 8th, "John Brown's Legacy: Beyond the Gallows"
December 3rd and 4th, "Prospects of Peace: A Soldier's Prayer"
All other living history events listed on the Park's schedule of events are sponsored by specific groups who have voted to support a pre-approved event.
To find out how you can help, please contact the Living History Coordinator at 304-535-6063 or through Email.
Map of the Lower Town (PDF)