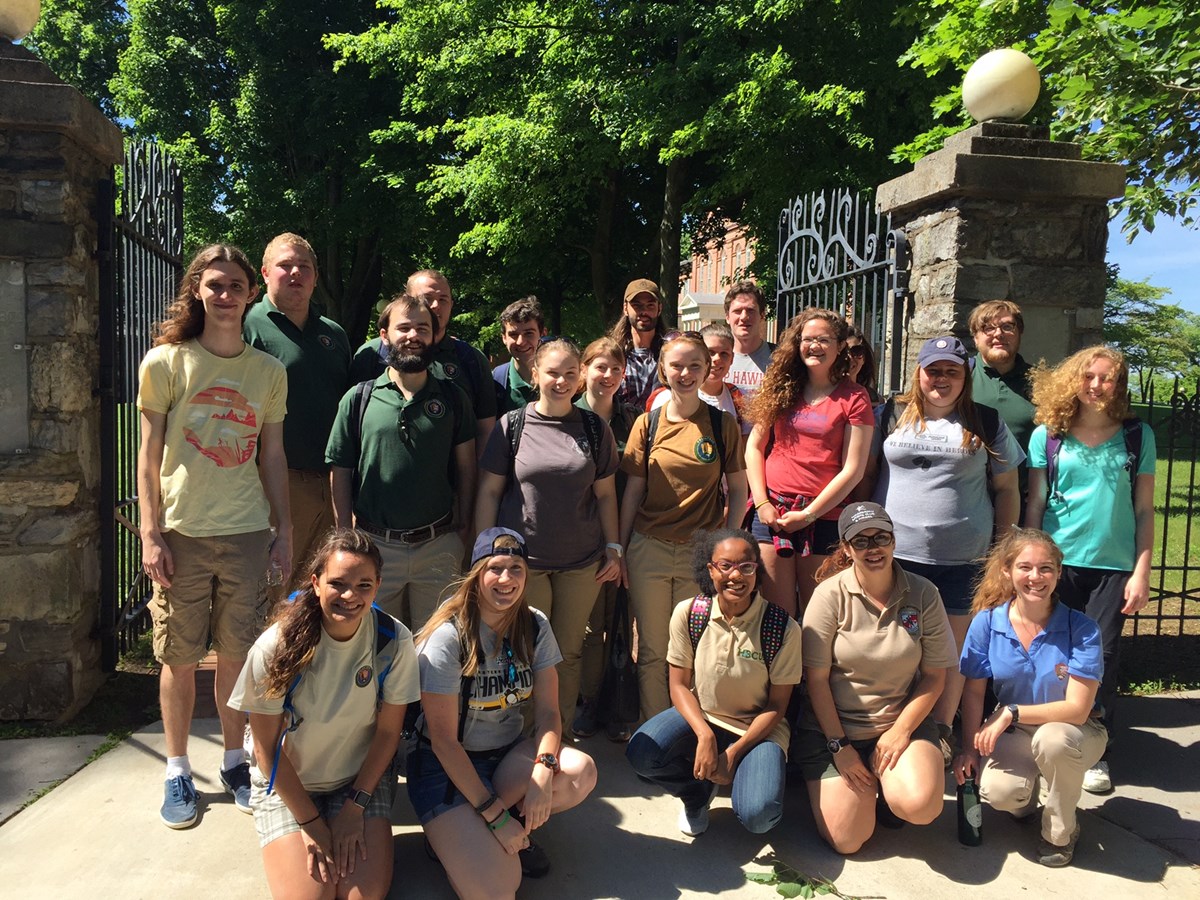 Internship Opportunities

Opportunities at Harpers Ferry National Historical Park are as diverse as the natural and cultural resources of the park. History buffs, amateur naturalists, re-enactors, artists, students, teachers, gardeners and many others have found a way to share their talents and explore their interests at Harpers Ferry NHP. Read some recent testimonials from folks who have volunteered here. Learn new skills and apply what you already know. Play a vital role in almost all aspects of park operations by:
Providing information to visitors from all over the world.
Working in one of the best bookshops in the national park system.
Designing and conducting programs for school children.
Removing non-native plants.
Cataloguing artifacts, photos and documents.
Participating in archeology excavations.
Building and maintaining hiking trails.
Providing support to a number of park volunteer groups.
Assisting staff with historic landscape rehabilitation efforts.
Creating living history experiences.
Help maintain our trails by doing trail work.
Help lead volunteers and volunteer crews by training to be a work crew leader!