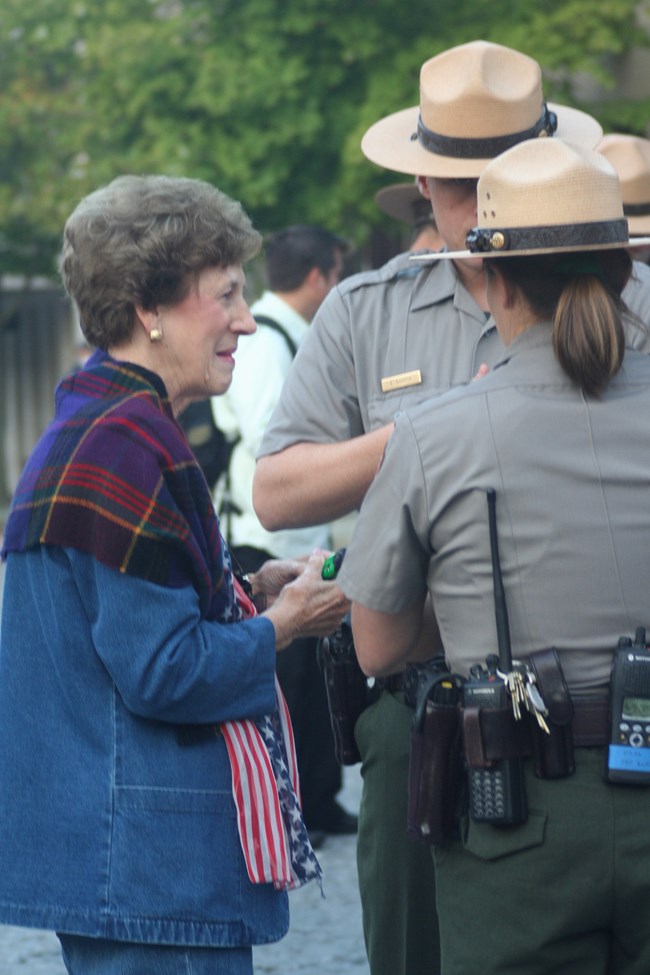 The Fire, Safety, and Health Intern will work with Harpers Ferry National Historical Park's Visitor Protection and Fee Collection Division. Work is performed both outdoors with temperatures ranging from 50-100 degrees as well as indoors. The incumbent of this position will work with law enforcement rangers, physical security specialists, fee collectors as well as park staff from a variety of other disciplines and park volunteers. The exposure to a variety of fire, safety and health standards and initiatives of the federal government provides the intern with a broad spectrum approach to keeping not only the visitor, but employees and the resources of Harpers Ferry NHP safe.
Knowledge, Skills and Abilities Required
The incumbent of this position must possess excellent interpersonal communication skills. He/she may be training and frequently conversing with park staff and volunteers from a variety of disciplines. The incumbent must be approachable and patient. Knowledge of Microsoft Office Suite is beneficial to the position. He/she must be able to hike distances of varying degree of difficulty at a variety of temperatures. He/she must be able to carry up to 40lbs and work independently or with others.
Duties may include but are not limited to the following:
Public education through visitor center and roving contacts. Prepare displays regarding trail preparedness, drunk driving, river safety. Communicate effectively with the public as a representative of the National Park Service. Communicate with park partners, neighbors and outfitters to assure for river safety and access through the park. Conduct fire evacuation exercises for staff and visitors in park buildings. Serve as pedestrian safety/crossing guard in Lower Town on busy summer holiday weekends. Assist fee collection staff and law enforcement staff as needed. Option to become red carded and sent on fires (training opportunity).
Contact for more information: Phone: (304) 535-6232; Email

How to Apply
Apply with resume, cover letter and three references by March 1st. In the cover letter, please include the following: whether you require housing or not, why you want to intern at Harpers Ferry, what your objectives are, what particular type of work you would like to do, the dates you would begin and end an internship, and whether this internship is for school credit or not. If applicable, the number of hours required by your school, the requirements of your school's internship program, your advisor's name and contact information. Also, feel free to express yourself, your hopes and expectations in the cover letter.
Send application materials to:
Volunteer Coordinator, Harpers Ferry NHP, P.O. Box 65, Harpers Ferry, WV 25425
Summer, 10 to 12 weeks, flexible start and end dates. Dormitory housing may be provided free of charge and/or up to a $100.00 weekly reimbursement.