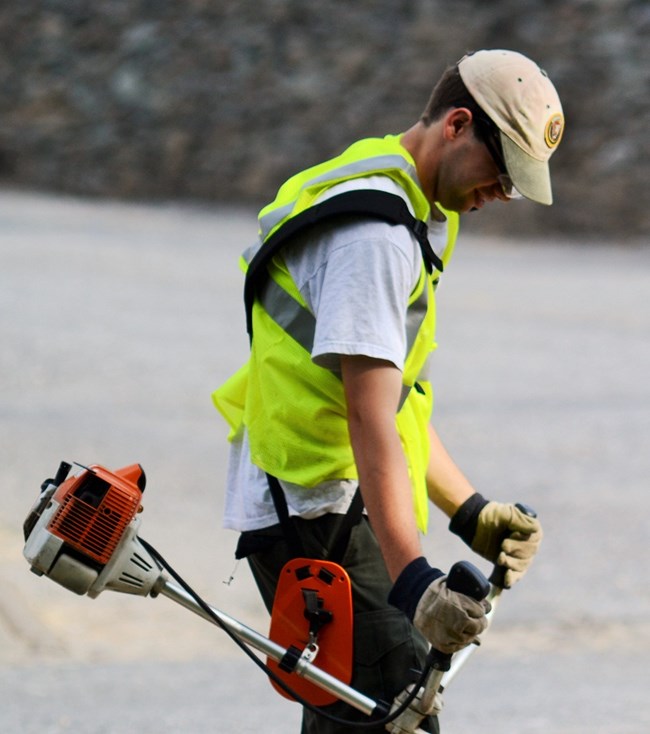 Spend your Summer Outdoors in Harpers Ferry! Our Summer Facility Management Internship offers a diverse opportunity to assist w/ seasonal park management task such as mowing, weed whacking, gardening, landscape & trail maintenance, building maintenance, light custodial work & more. Learn key grounds & historic building management skills, while helping maintain our beautiful park. There are opportunities for training and professional development in a variety of park trades and facility management disciplines.
This opportunity requires a full 12 week commitment, 40 hours per week. The schedule is typically from 6:30am-3:00pm, but may have some flexiblity. The duties involved are physical and strenuous in nature. You must be able to walk/hike uneven terrain, work in high temperatures and varied weather conditions, and lift upto 50 lbs. You will be required to wear a volunteer uniform t-shirt and hat. The start and end dates are flexible (but must fall between May-September). School Internship Credit is available. Free shared Park Housing in lower town Harpers Ferry and a small reimbursement equal to $100/week, may be available. It is highly recommended that you bring your own vehicle. Grocery stores and other amenities are a 10-15 min drive away in Charles Town, WV. Must possess valid driver's license.
The Application Deadline is March 1st, 2015. Email the Following to samantha_zurbuch@nps.gov for consideration:
Cover Letter, indicating why you are interested in this opportunity, and your dates of availability
Your Resume indicating related education and volunteer or work experience
Your References: A list of Names, Relationship to you (i.e. Supervisor, Professor, etc.), and his/her Contact Info.-Three (3) Professional and/or Academic References' names &contact info. are required.