Pine Springs Visitor Center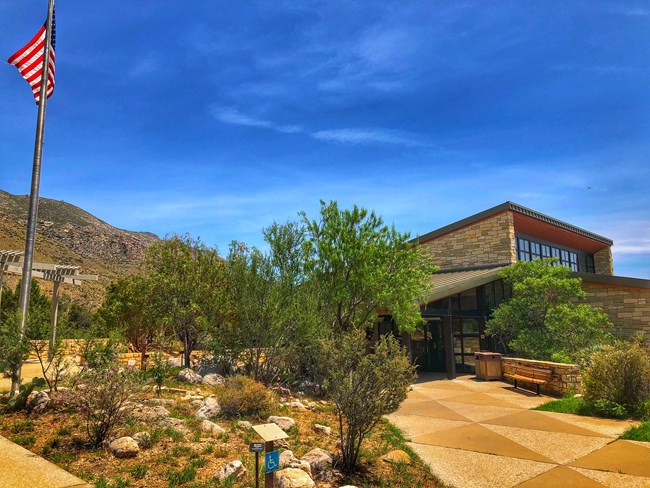 The Pine Springs Visitor Center is the first place to start when arriving at Guadalupe Mountains National Park. Inside you will find information regarding park geology, hiking trails, maps of the park, the Carlsbad Caverns NP and Guadalupe Mountains NP newspaper, backcountry permits, and of course, your passport cancellation station.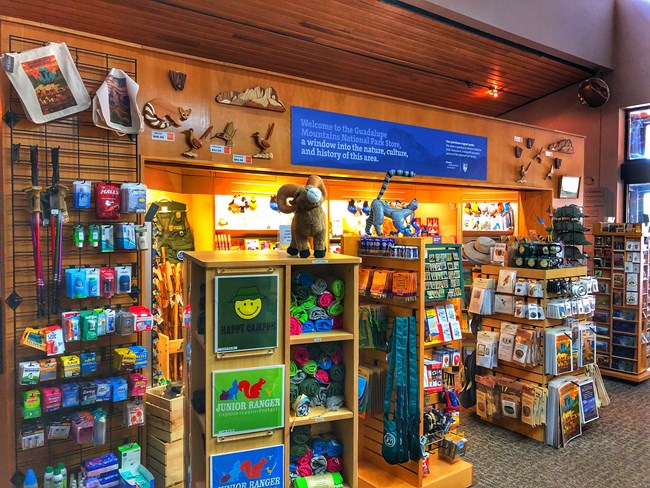 A bookstore is also located in the Pine Springs Visitor Center where a friendly WNPA (Western National Parks Association) employee will be able to assist you in a selection of books, hiking essentials, water bottles, and collectibles.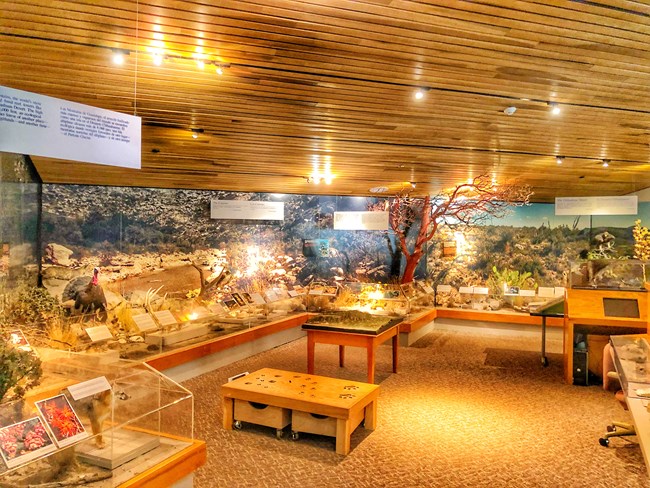 Behind our bookstore, you'll find a display of plants and animals from the low country desert to the high country pines. There's also a geological timeline and an electronic ranger touch-screen display for you to use to identify plants and animals.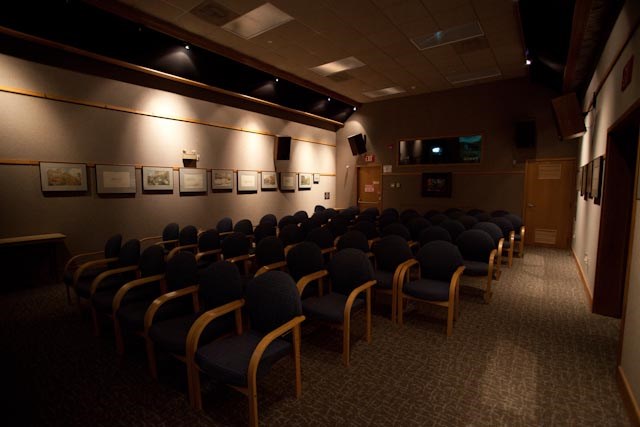 Rest those tired feet from hiking and stretch out in our spacious theater to enjoy a 12-minute orientation film about the Guadalupe Mountains that highlights the geology, history, and importance of this national park.
Last updated: July 22, 2018