Park Newspaper
Guadalupe Mountains National Park publishes and distributes two park newspapers every year - typically, one for the spring/summer season and one for the fall/winter season. The links presented below will allow you to download a PDF version of these papers. While specific information may be dated, many of the articles dealing with natural and cultural resources and with recreational opportunities in the park remain relevant.

Take part in our newspaper!
Lupe the Ringtail Cat, our park mascot, regularly answers questions regarding hiker safety and general park information.

Do you have a question you'd like to answered on our "Ask Lupe!" Column in upcoming newspapers?
Shoot us an email: gumo_administration@nps.gov
subject: Ask Lupe!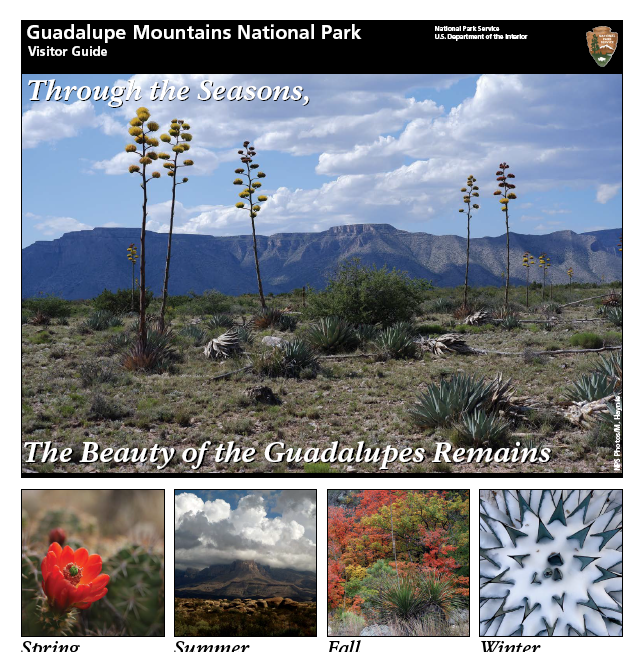 Last updated: July 11, 2020