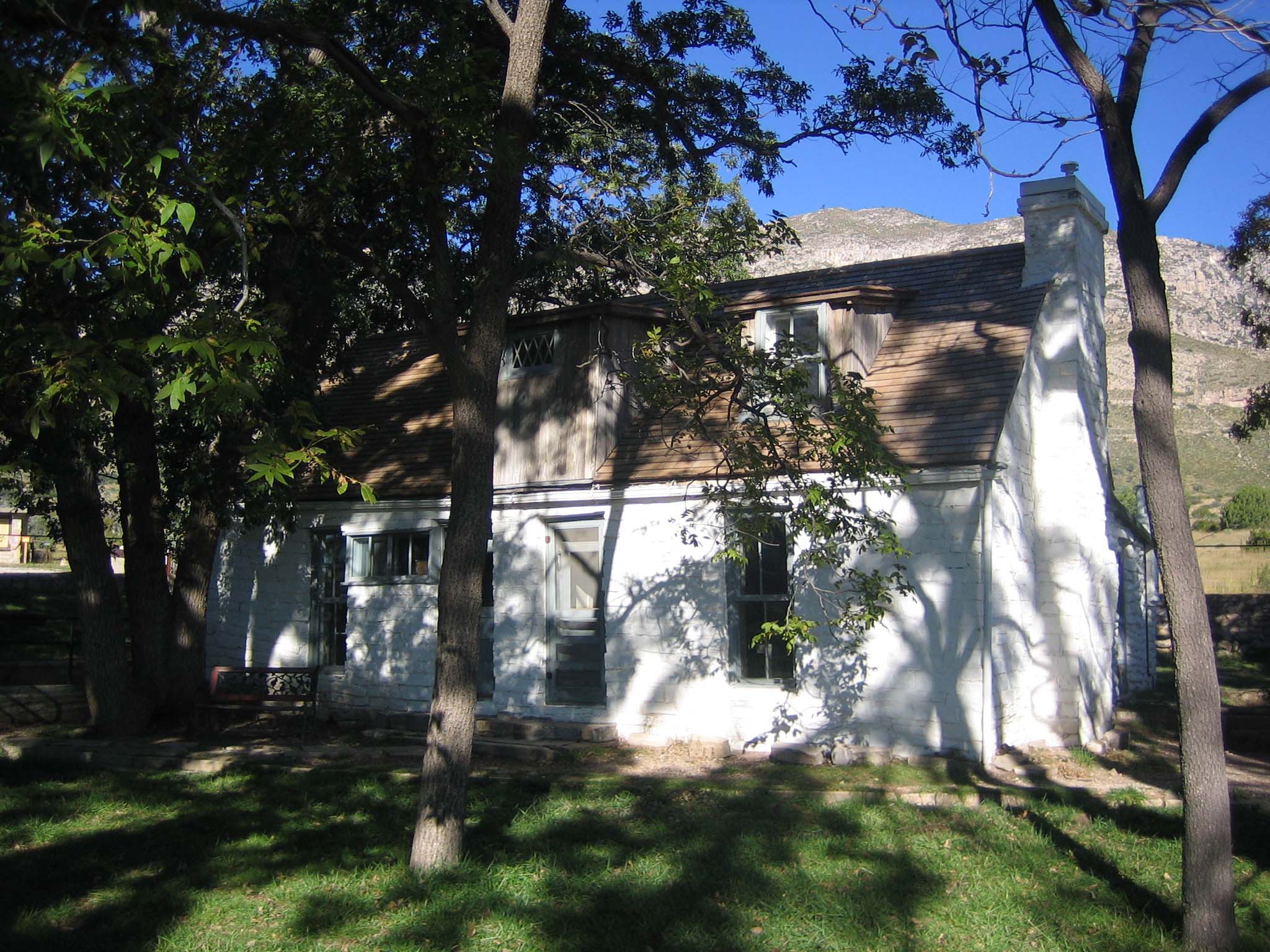 News Release Date:
May 24, 2013 Creative Reading and Writing Workshop, free to the public, will be held at Guadalupe Mountains National Park, Saturday, June 22.
Acting Superintendent Darren Bryant announced today that Artist-In-Residence Jena Camp will conduct a Creative Reading and Writing workshop on Saturday, June 22. The workshop begins at 10:00 a.m. (Mountain Time) at the Frijole Ranch Picnic Area. It will consist of a creative reading session from 10:00 a.m. to 11:30 a.m., with time for participants to hike and write on their own following the workshop. Participants desiring to share their work may meet back at the Frijole Picnic Area at 2:00 p.m. During inclement weather, the workshop will move to the Pine Springs Visitor Center auditorium. Space is limited to twenty participants. There is no fee to participate, but reservations are required. Hiking and camping fees still apply. For reservations or more information, call 915-828-3251.
In 1990, Jena Camp and her husband Lorenzo Guel co-founded the creative and educational workshop, Taller Colibri in Oregon. After Lorenzo's death, she continued their lifelong cultural work from El Paso, including Ceiba, the multi-generational, binational musical collaborative they formed in 1999 at La Mujer Obrera's Peña del Pueblo. Jena writes poetry and nonfiction and composes songs and instrumental music. Her understanding of Creative Reading comes from the work of Dr. Alma Flor Ada. Her favorite authors include Barry Holstun Lopez, Audre Lorde, Louise Erdrich, and Eduardo Galeano.